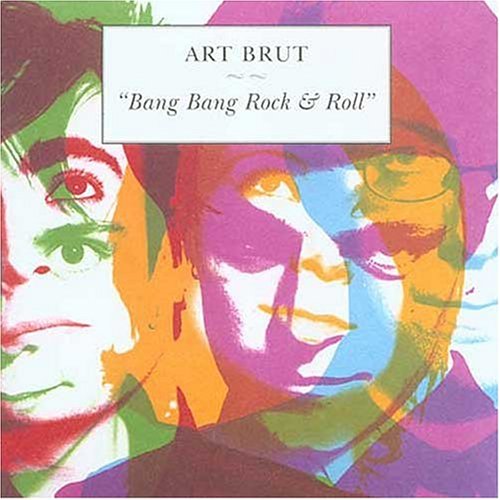 Rieccoli. Gli Art Brut tornano sugli scaffali dei negozi di dischi in maniera clamorosa: stanno per rilasciare un doppio album celebrativo di una carriera bella densa.
Tutto inizia  nel 2003, tra Londra,  Deptford e Bournemouth. Pubblicano il loro primo album, "Bang bang rock & roll", nel 2005.
Il secondo disco esce due anni dopo, nel 2007, ed è  "It's a bit complicated", mentre nel 2009 è la volta di "Art Brut Vs. Satan" , al quale segue "Brilliant! Tragic!" nella primavera del 2011.
Adesso è tempo di raccogliere il meglio e di riempire 4 facciate di un doppio album antologico. Ci saranno, in ordine cronologico, tutti i singoli del gruppo, "lati B" e due inediti, "Arizona Bay" e "We make pop music".
La compilation in uscita il 16 aprile è stata intitolata "Top of the pops" e con la stessa ironia con la qual è stata battezzata si esprime anche il cantante della band, Eddie Argos, il quale ha affermato che ora il gruppo può essere considerato "una rock band classica".
Il disco, difatti, esce per festeggiare i primi dieci anni di attività di questa formazione che, in due lustri di art wave è stata spesso paragonata, o meglio inserita nello stesso calderone di band più altisonanti come i Franz Ferdinand. Un perché ci sarà, ed anzi ascoltandoli è più che palese: sono davvero una forza.