I Cold War Kids ritornano con il 4° album di studio. Non proprio un ritorno alle origini, ma un po' di sana schizofrenia indie in più rispetto al precedente lavoro, Mine is Yours, del 2011. Sonorità convincenti con qualche piccolo passo falso "sintetico" che forse si poteva evitare.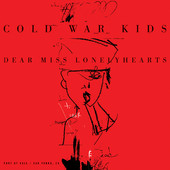 Dear Miss Lonelyhearts
Cold War Kids
Genere: Alternative
Anno: 2013
Affermare un proprio stile riconoscibile al primo ascolto è la chimera assoluta della produzione musicale. Basterebbe già questo per mettere i Cold War Kids nel pantheon delle band Indie statunitensi che pur interpretando i trend non ne diventano schiavi e sanno affermare una propria identità forte.
Merito in gran parte della voce del cantante-pianista Nathan Willett, certo. Ma merito anche di arrangiamenti carichi che bazzicano il confine labile con il pop cui oppongono un contrasto continuo fra le corde vocali del front-man e i toni gravi delle pelli dei tamburi. Dear Miss Lonelyhearts rimane una passeggiata su questo limitare, dopo la scampagnata fatta di sonorità più facili di Mine is Yours, del 2011.

Non sono uno di quei talebani dell'Indie che ritengono che li genere debba sapere sempre e solo di Indie, badate bene. A me Mine Is Yours era piaciuto. Non ai livelli di Robbers And Cowards, pietra miliare della scena indipendente statunitense degli ultimi dieci anni, che mi fece scoprire i Cold War Kids dopo una notevole performance di "Hang Me Up To Dry" al Letterman Show.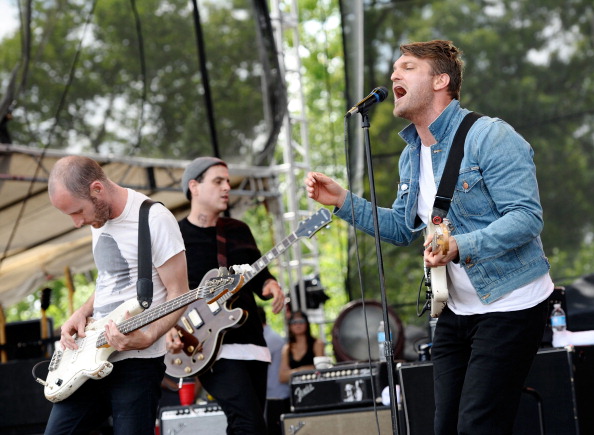 Questo Dear Miss Lonelyhearts, però, lo sento più vicino ai territori dell'originalità che trasudava dal primo album della band. A partire dall'ispirazione dei testi, scritti nella prospettiva del personaggio di un libro di Nathanael West del 1933, Miss Lonelyhearts.
"E' la storia di un tizio che di lavoro fa il columnist per un giornale e riceve le lettere di persone che gli parlano dei propri dolori, delle loro vite e chiedono cosa fare," ha detto Nathan Willet in un'intervista a Pigeons and Planes di qualche tempo fa. "Attraversa una crisi tutta sua, su come poter rispondere a queste persone con un aiuto e un incoraggiamento che suoni reale. Ho pensato che fosse interessante.
E così nasce un disco che, in perfetto stile Cold War Kids, ti fa subito capire di che pasta è fatto con "Miracle Mile", il singolo d'uscita, che merita il ruolo di portavoce di questo nuovo lavoro.
Se il pianoforte di Willet delinea il primo brano con convinzione, sono i tamburi di Matt Aveiro che si fanno sentire nell'introduzione di "Fear & Trembling". Nel mezzo, le più elettroniche "Lost That Easy" e "Loner Phase" che hanno una loro completezza e coerenza più per la concisione dei riff di chitarra e delle melodie vocali che non per l'uso, un po' over-the-top dei synth.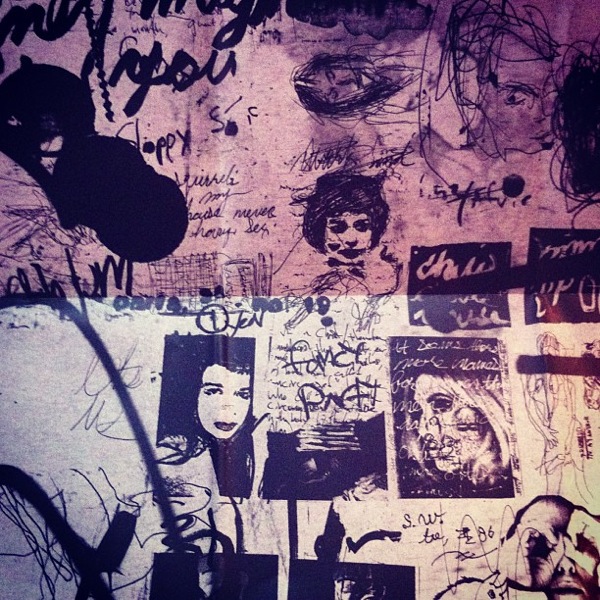 I suoni sintetici li ritroviamo, meno prepotenti, anche in "Bottled Affection" dopo una "Tuxedo" che invece si lascia andare a una progressione prevedibilmente pop controbilanciata (salvata?) dai falsetti e da un certo qual protagonismo della batteria.
Come in tutti gli album dei Cold War Kids ci sono poi alcuni pezzi che la mia anima mainstream vorrebbe risentire dopo una revisione della produzione firmata Brian Eno. In questo caso é una doppietta: "Jailbirds", con un duetto piano e voce sulle stesse note, ad un ottava di distanza, "Water & Power", dal ritornello che convince più di tutti gli altri.
"Dear Miss Lonelyhearts" è languidamente indie e introduce una chiusura forse un po' poco convincente con "Bitter Poem", che vuole essere struggente e non ci riesce più di tanto per via di una batteria che esce dal coro e la monotona "Romance and Languages", che vuole invece chiudere con un testo forse un po' troppo intellettualisticamente ad effetto – "sono stanco morto dell'innamoramento, mi perdo nei linguaggi" – per quanto si tratti probabilmente, anche in questo, di passaggi del romanzo che ha ispirato il "concept" dell'album.
In conclusione questo Dear Miss Lonelyhearts è un ritorno convincente per i californiani che, ricordiamolo, hanno acquisito l'ex Modest Mouse Dann Gallucci, produttore e chitarrista che ha sostituito Jonnie Russell.
Willett si riafferma come anima viva del gruppo e non a caso le sonorità distintive dei CWK sono tutte al loro posto. Forse un po' prevedibili, ma rassicuranti, con le tentazioni del pop tenute a debita distanza e ancora molto spazio per una maturazione complessiva della band che non si può dire sia ancora del tutto arrivata.
Nota:
L'album è disponibile su Amazon con funzionalità AutoRip, un servizio che funziona così: il CD acquistato ti arriva normalmente per posta, ma ti ritrovi immediatamente gli MP3 nel tuo Cloud Player, disponibili per l'ascolto o il download. Il servizio è pure retroattivo, una vera manna per chi nel corso degli anni ha comprato parecchi CD dal negozio virtuale di Jeff Bezos.
Dear Miss Lonelyhearts – Tracklist
"Miracle Mile" – 3:00
"Lost That Easy" – 3:24
"Loner Phase" – 3:06
"Fear & Trembling" – 4:42
"Tuxedos" – 4:10
"Bottled Affection" – 2:44
"Jailbirds" – 2:43
"Water & Power" – 3:12
"Dear Miss Lonelyhearts" – 4:34
"Bitter Poem" – 5:05
Photo Credits | Getty Images