Ispirata da artisti del calibro di Billie Holiday, Nina Simone e Tracy Chapman, Shape of a Broken Heart è l'album di debutto della ex modella francese Nadia Mladjao, aka Imany. Prodotto da Malick N'Diaye (lo stesso che ha scoperto Ayo), Imany propone 12 brani in lingua inglese e una miscela di folk acustico, soul e blues appassionato.
The Shape of a Broken Heart
Imany
Genere: Pop
Anno: 2013
Una storia strana quella di Nadia Mladjao, la modella francese originaria delle isole Comore che ha realizzato il sogno di diventare una cantante. Lei, dopo sette anni passati a New York in qualità di top model, si spoglia dei suoi abiti di alta moda e vola a Parigi con un cd in tasca – una demo autoprodotta che contiene sei dei suoi brani – e la sua nuova identità: da Nadia Mladjao a Imany, cantautrice con una splendida voce.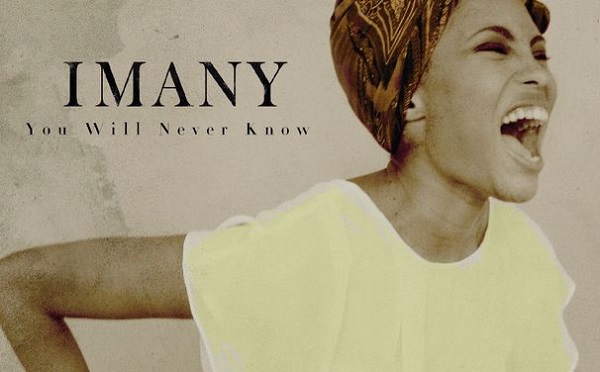 E qualcuno si accorge di lei. È il produttore Malick N'Diaye che le propone subito un contratto per un disco. E nasce così Shape of a Broken Heart, album di debutto di Imany. Era il 2011, ma qui in Italia il primo singolo estratto – You Will Never Know – è arrivato solo da poco, riscuotendo, però, un successo immediato.
Adesso Imany ha il suo posto anche nelle classifiche italiane, con questo Shape of a Broken Heart che permette di esplorare a pieno le doti vocali dell'artista. Timbro nasale, quasi da nenia, ma che richiama fortemente la voce con la quale si è fatta conoscere Tracy Chapman, quel tocco di soul che non guasta mai e soprattutto un grande controllo vocale, che le permette di essere sempre precisa e misurata in tutte le espressioni.
Come in You Will Never Kwon, il brano che l'ha portata agli onori della gloria in Italia, dove si parte con calma e si prosegue incalzando sempre di più, o in Pray for Help, dove Imany dà dimostrazione della versatilità e dell'estensione della sua voce.
Brani che sfilano uno dietro l'altro, sempre con la chitarra come accompagnamento, nei quali Imany esplora le possibilità musicali, passando da Shape of a Broken heart, l'intensa ballad che dà il titolo all'album, alle suggestioni retrò di Kisses in the Dark e Slow Down.