Stars Dance è il primo album di una nuova era nella breve ma intensa carriera di Selena Gomez. Abbandonate le vesti di reginetta Disney e abbandonata anche la sua band, i The Scene, la giovanissima attrice cantante ha fatto un coraggioso salto e, a dispetto di tutti, è arrivata alla sua terra promessa.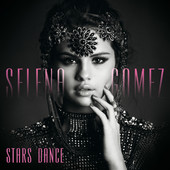 Stars Dance
Selena Gomez
Genere: Pop
Anno: 2013
I prodromi dell'imminente cambiamento di Selena Gomez erano comunque nell'aria. Già dalla prima traccia del suo ultimo album con i The Scene, Love You Like a Love Song, si poteva capire come fosse in atto una sperimentazione, un movimento verso l'elettronica, che ha trovato il suo compimento con Come and Get it, il primo singolo estratto da Stars Dance, album pubblicato il 23 luglio 2013, il giorno dopo del 21 compleanno della stessa Selena.
Sì, Selena Gomez ha solo 21 anni ma sa già bene come muoversi nello showbiz e come tenere a bada la concorrenza delle altre ex Disney Miley Cyrus e Demi Lovato, entrambe più esperte di lei dei meccanismi della discografia.
Selena Gomez ha trovato il giusto compromesso per questo Stars Dance. Un album che contiene 11 brani, quasi tutti freschi e frizzanti, che vanno dal pop, alla dance, all'R&B e al dubstep, tra i quali si trova anche la struggente ballad Love Will Remember, una sorta di richiamo al suo passato, quando, ancora 'bambina' era fidanzata con la sua controparte maschile, Justin Bieber.
Si tratta di un album ibrido, una sorta di personalissima miscela di pop ed elettronica, che però mantiene quel tanto che basta di dolcezza per permettere a Selena di non fare un passo troppo azzardato e rischiare l'abbandono dei vecchi fan.
Con Stars Dance Selena Gomez si è ritagliato il suo angolino, un angolino neanche molto piccolo stando ai risultati di vendita. Stars Dance, grazie alla vena romantica che percorre tutti i brani ha convinto il vecchio pubblico a continuare a seguirla, e il rinnovamento stilistico – sotto tutti i punti di vista – di Selena Gomez ha fatto il resto, attirando a sé anche una fetta di pubblico più adulto.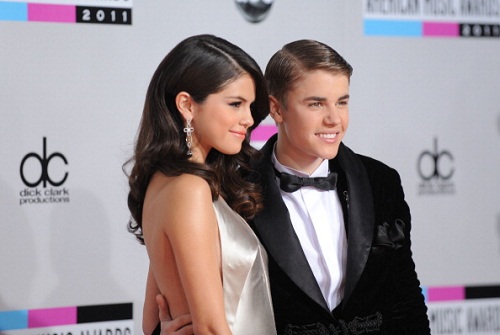 Selena Gomez è riuscita a fare un disco che è a cavallo della linea di demarcazione tra un pubblico adolescente e uno più adulto, senza sacrificare troppo della sua personalità.
La musica è accessibile e ballabile, e rimane in testa. I brani chiave di Stars Dance, oltre alla titol track, sono sicuramente Come & Get It e Slow Down, brano nel quale Selena Gomez riabbraccia le sue radici latine.
Il disco presenta brani di un certo livello come l'impertinente Birthday che, insieme a B.E.A.T. – nella quale possiamo ascoltare Selena rappare – trasformano la cantante in una bad girl, ma che, poco dopo, si strugge per il suo ex fidanzato.
Peccato per alcun brani che abbassano un po' il tono di Stars Dance, ma, tutto sommato, l'album ha tutte le carte in regola per essere un successo commerciale.