Secondo disco della band romana più estroversa degli ultimi tempi. Tanta carica, inquietudine e cover geniali per un disco decisamente sopra le righe.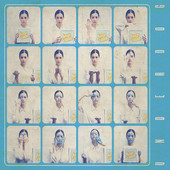 Keep Calm
Underdog
Genere: Alternative
Anno: 2012
La ricetta degli Underdog non è impossibile, ma di sicuro è particolarmente complessa. Si prende l'estro musicale dei Quintorigo (ma badate, non la strumentazione e poco dello stile), un po' delle distorsioni vocali degli I Monster, il boogie dei Diablo Swing Orchestra, e un ingrediente segreto quanto quello della Coca Cola.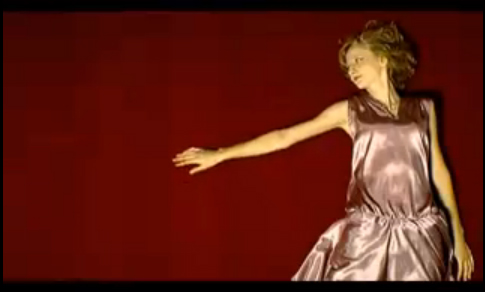 Il risultato è una band geniale, a metà tra il jazz americano anni 30 e le sperimentazioni di fine secolo (da Les Claypool alla trip-hop), che vedono in Keep Calm la loro massima espressione. Smussati gli angoli più fastidiosi del precedente disco, incentivati gli elementi vincenti, tutto ciò che resta è una pianificata follia musicale. Certo, rimane sempre quella faccenda della pronuncia inglese, ma c'è ancora tempo. Per adesso accontentiamoci di una riuscitissima cover di Cuore Matto e di qualche incursione in lingua madre su questo o quel pezzo.
L'apertura del disco è già fuori dai canoni, Lundi Massacre ci porta da subito a quell'inquietudine cui dovremo presto abituarci per tutto il viaggio. Ma è con Jackie The Priest e I'm Waiting For My Doc che si decolla tra controtempi e ritmi inattesi. Macaronar è la hit, quel pezzo facile, citazionista e coinvolgente, ma per nulla scontato. Non mancano pezzi riflessivi, ma sempre in chiave jazz, come Niko o Goodbye, e canzoni da carica come The Revolution Is Subject To Delay (le cui parti vocali maschili hanno delle incolpevoli quanto interessantissime somiglianze con Spawn dei Silverchair). A chiudere il disco un'altra cover, quella Berlin di Lou Reed che qui diventa un fantastico divertissement, tanto per noi quanto per chi la suona.
Certo, c'è sempre da considerare l'inesperienza di una band al suo secondo disco, cui fa da contraltare la bravura strumentale dei suoi performer. Ma l'elemento che porta a pendere decisamente in favore per questo disco è anche stavolta una trasparente voglia di divertirsi, un amore del far arte per il piacere di farlo, e non solo per venire incontro a tutte le orecchie.