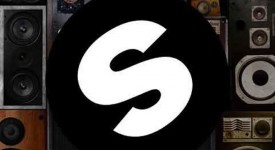 Turn up the speakers è il pezzo di due grandi della scena EDM, Afrojack e Martin Garrix, uscito nell'agosto 2014.
Il dj e producer olandese Nick Van de Wall in arte Afrojack ed il giovane collega Martijn Garritsen, noto come Martin Garrix, si sono uniti per dare vita ad un pezzo scatenato e trasgressivo, pubblicato per la Spinnin' Records.
Di seguito il testo e la traduzione di Turn up the speakers.
Testo – Turn up the speakers
Turn up the speakers
Turn up the speakers
Smash the [?] down turn up the speakers
Turn up the speakers
Smash the [?] down turn up the speakers
Turn up the speakers
Smash the [?] down turn up the speakers
Traduzione
Alzate gli altoparlanti
Alzate gli altoparlanti
Rompete il basso alzate i diffusori
Alzate gli altoparlanti
Rompete il basso alzate i diffusori
Alzate gli altoparlanti
Rompete il basso alzate i diffusori