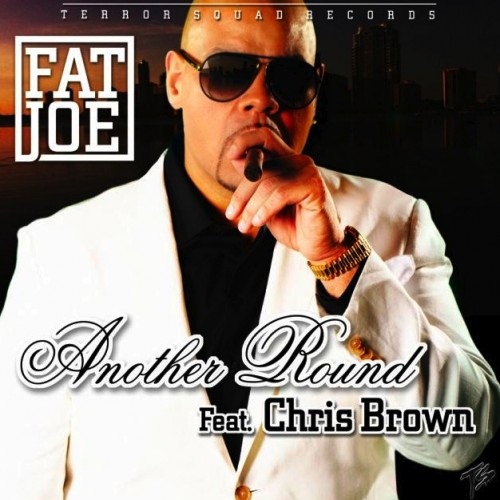 Due cantanti americani d'eccezione firmano la loro collaborazione con un singolo tutto da ascoltare. Fat Joe, rapper, e Chris Brown, cantante r'n'b, entrambi impegnati nella registrazione di alcuni singoli, tutti contenuti nel disco Darkside Vol. 2, album che contiene anche Another Round, il singolo che vi presentiamo oggi.
Another round – Audio
Another round – Testo
Ritornello – Chris Brown
Don't you be holding back, your love
Don't you be holding back
Don't you be holding back, your love
Don't you be holding back
'Cause in the end girl you are gonna want another round, another round
Only girl you'll want another round, another round
I used to want you, and her and her and her and you and her and her
I used to want you, and her and her and her
All I want, all I want
Shawty got a mean walk, a mean shoe game
The bitch badder than any bitch that you name
I'm talking Janet, maybe?
Come on
Fat Joe
Quit playing girl you know that you want it
I can tell just by the way you push it out and flaunt it you bad
Something like dirty Diana, body dope as heron
And the sex off the handle
Your ex couldn't beat it, I hit it like a frito
And since I lost some weight you say I got a big ego
It's too strong, you said the drive stick
Well baby just peel off
Loving how it lasts long, Leave the sheets gushy
F-ck you with the mask on, Halloween p-ssy
Your body shivers and troubles with each and every stroke
P-ssy wetter than ever, enough to sink a boat
Ritornello
Chris Brown
Never hesitate, purchasing in every state
Transported in foreign cars to large estates
(So believe me, you know you wanna come on girl)
(As long as we can kick it with your home girl)
Had two on one fast break that's a slam dunk
I know you want it, I can take you where ya man won't
Champs, Alize, think Rolls Royce
Yellow Nuvo and Pink ?
Chris Brown
Girl you got tha bomb thing on I can't resist
I'mma light some candles girl and then tie up your wrists
Then I'm licking chocolate right off your stomach
Baby you ain't handled freaky sh-t like this
And I start dripping ice down ya spine (oh oh)
And make you mine
And now you're telling all your girls I done tore it up
So don't be mad that they all want me, there's room for all of us
Ritornello
Another round – Traduzione
Ritornello – Chris Brown
Non fermare il tuo amore
Non fermarti
Non fermare il tuo amore
Non fermarti
Perché alla fine ragazza vorrai un altro giro, un altro giro
Ne vorrai ancora, ancora, ancora
Una volta ti desideravo, e lei, lei, lei e te e lei (x 2)
Ciò che voglio (x 2)
Ha una camminata birichina, con quel birichino gioco di scarpe
Quella str**** è peggiore di tutte le str**** che sai nominare
Parlo con Janet, forse?
Andiamo
Fat Joe
Smettila di giocare ragazza, sai di volerlo
Sono sicuro
Qualcosa come la sporca Diana, corpo dopato come eroina
Il tuo ex non può battermi
Da quando sono dimagrito dici che ho un ego più grande
E' troppo grosso, hai detto
Beh baby, pelalo un po'
Ama come dura, lascia le lenzuola eccitate
Ti sc*** con la maschera, f*** di Halloween
Il tuo corpo trema e vibra ad ogni scossa
La tua f*** è più bagnata che mai, potrebbe affondare una barca
Ritornello – Chris Brown
Chris Brown
Mai esitare, ho comprato tutte le ville
Portato in altre residenze su case gigantesche
(Credimi, so che vuoi venire ragazza)
(Daremo un calcio alla tua coinquilina)
So che lo vuoi, ti porterò dove nessun uomo ti mai portata
Champs, Alize, penso Rolls Royce
Yellow Nuvo e Pink?
Ritornello Chris Brown
Bridge Chris Brown
Ragazza, sei una bomba, non riesco a resisterti
Accendo delle candele e ti legherò i polsi
Lecco il cioccolato dalla tua pancia
Baby, non sai gestire queste follie
Inizio a rovesciare ghiaccio sulla tua colonna vertebrale
Ti farò mia
Ora lo stai dicendo a tutte le tue amiche
Quindi non arrabbiarti se ora tutte le tue amiche mi vogliono
Ritornello Chris Brown