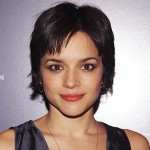 Norah Jones con la sua voce soave ci presenta il suo nuovo singolo "Chasing Pirates" estratto dall'album "The Fall" in uscita il 13 novembre.

Dopo aver vinto ben 8 Grammy Awards, Norah non ci delude con questo bravo che rispetta il suo passato e lo stile musicale che ha sempre contraddistinto la cantante statunintense.

Vi lasciamo alla visione del video.
Enjoy it!!
Video
Testo
Chasing Pirates
In your message you said, you were goin' to bed, but I'm not done with the night.
So I stayed up and read, but your words in my head, got me mixed up so I turned out the light.
And I, don't know how, to slow it down.
My mind's racing from chasing pirates.
Well the man in there swings while the silliest things, floppin around in my brain.
And I try not to dream but them possible schemes, swim around, wanna drown me in synch.
And I, don't know how, to slow it down.
Oh my mind's racing from chasing pirates. x2
My mind's racin' from chasing pirates. x2
Traduzione
Chasing Pirates
Nel tuo messaggio hai detto, che stavi andando a letto, ma non ho finito con la notte.
Così ho iniziato a leggere, ma le tue parole nella mia testa, mi hanno confuso così ho spento la luce.
E io, non so come fare per rallentarlo.
La mia mente è corsa ad inseguire i pirati.
Bene l'uomo laggiù oscilla mentre le cose più stupide, fluttuano nel mio cervello.
E io cerco di non sognare, ma i schemi possibili, nuotano intorno, vogliono farmi annegare in sincronia.
E io, non so come fare per rallentarlo.
Oh La mia mente è corsa ad inseguire i pirati.. x2
La mia mente è corsa ad inseguire i pirati.. x2
[Fonte: rnbjunk.com]