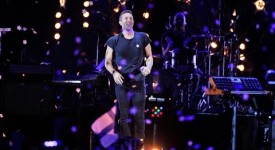 Kaleidoscope è uno dei brani contenuti nel nuovo disco di successo dei Coldplay dal titolo A Head Full Of Dreams. Quest'album è uscito nel 2015 e fa seguito al successo di Ghost Stories. Di seguito vi proponiamo il testo e la traduzione di Kaleidoscope.
Testo – Kaleidoscope
This being human is a guest house
Every morning a new arrival
A joy, a depression, a meanness
Some momentary awareness comes
As an unexpected visitor
Welcome and entertain them all!
Be grateful for whoever comes
Because each has been sent as a guide.
Traduzione
Questo essere umano è una casa per gli ospiti
Ogni mattina un nuovo arrivo
Una gioia, una depressione, una miseria
Una consapevolezza momentanea arriva
Come un ospite inatteso
Dagli il benvenuto e intrattienili tutti!
Sii grato per chiunque arrivi
Poiché ognuno è stato inviato come una guida.