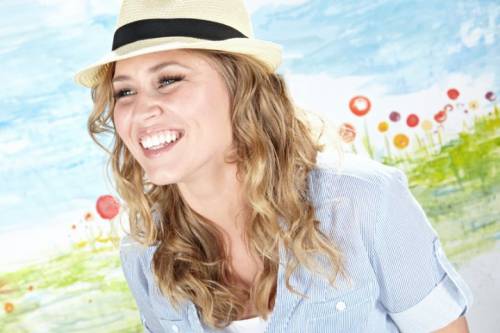 Damaged and bruised fa parte dell'ambum Ready to go, il primo disco ufficiale della cantante Anna Johnson, una giovane ma talentuosa cantante già pronta al suo debutto che ha conquistato i suoi fans proponendo pezzi inediti e cover sul web. Il video è stato prodotto da Justin McGrath, godetevelo dopo il salto.
Damaged and bruised – Video
Damaged and bruised – Testo
I'm sitting alone
Pretending to read
Don't come near me
I am bleeding
I live by myself
I eat on my own
I don't take chances
Just leave me alone
Leave me alone
I know it's absurd
I know it's not right
But I'm still hurting
Since the last fight
Got lost in the rain
Got left in the dark
He took my life
He took my heart
Ohhhh ohhh
Chorus
Damaged and bruised like a toy that's been used
I'm nothing to him
I'm nothing to you
Broken and torn
This is your warning
I'm desperate for you
But I'm damaged
I'm damaged and bruised
I push you away
Because I am scared
I am empty
I am lonely
There is no time
There's no room for lies
It's hard to trust when people lie
Ohhhh ohhh
Chorus
If I gave you one chance
Would you take my hand?
If I gave you my heart
Would you love me 'til the end?
Chorus
Damaged and bruised – Traduzione
Sono seduta da sola
Mi sforzo a leggere
Non avvicinarti
Sto sanguinando
Vivo da sola
Mangio da sola
Non colgo le occasioni
Lasciami da sola
Lasciami da sola
So che è assurdo
So che non è giusto
Sto ancora soffrendo
A causa dell'ultima lotta
Mi sono persa nella pioggia
Smarrita nell'oscurità
Lui ha preso la mia vita
Lui ha preso il mio cuore
Ohhhh ohhh
Ritornello
Colpita e contusa come un giocattolo usato
Io non sono niente per lui
Non sono niente per te
Fatta a pezzi
Questo è il tuo avvertimento
Sono pazza di te
Ma sono ferita
Colpita e contusa
Ti ho spinto via da me
Perché sono spaventata
Mi sento vuota
Sono sola
Non c'è tempo
Non c'è spazio per le bugie
E' dura credere alle persone quando queste mentono
Ohhhh ohhh
Ritornello
Se ti dessi una chance
Prenderesti la mia mano?
Se ti darò la mia mano
Mi amerai fino alla fine?
Ritornello