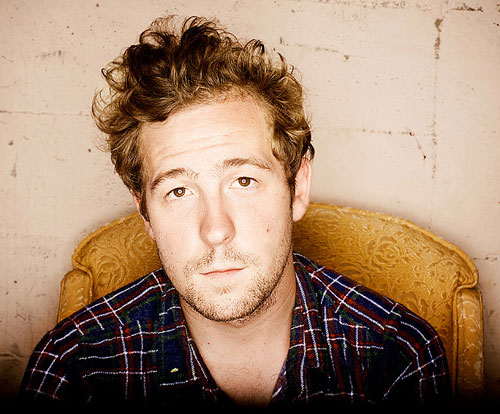 Invitando le star del cinema a prendere posto in un video clip musicale si possono generare due situazioni: la prima è che il video diventi uno tra i più cliccati in pochissime ore, e la seconda è che la star in questione metta in ombra l'artista. Nel caso di I was broken di Marcus Foster , entrambe la situazioni si sono realizzate: la bellissima Kristen Stewart, amatissima attrice della saga di Twilight, compare nel video del cantante, una clip in bianco e nero che vede alternarsi immagini dell'attrice, di palazzi cittadini e di Marcus Foster. I was broken è un pezzo romantico e nostalgico e il video merita davvero di essere visto subito dopo il salto!
I was broken – Video
I was broken – Testo
I was tied, but now unbound
My head is off the ground
For a long time I was so weary
Tired of the sound, I've heard before,
The gnawing of the night time at the door,
Haunted by the things I've made
Stuck between the burning light and the dust shade.
I said now I used to think the past was dead and gone,
But I was wrong, so wrong, whatever makes you blind
Must make you strong, make you strong,
In my time I've melted into many forms
From the day that I was born, I know that there's no place to hide
Stuck between the burning shade and the fading light,
I was broken, For a long time, but It's over now.
Yes and you, and you,
Well you walk these lonely streets that people send, People send.
There are some wounds that just can't mend, I do pretend, pretend,
I am free from all the things that take my friends
But I will stand hear till the end, I know that I can take the moon,
In between the burning shade and the fading light
I was broken, for a long time, but It's over now
I was broken, for a long time, but It's over now
I was broken – Traduzione
Ero legato, ora sono libero
La mia testa è a terra
Esausto per molto tempo
Stanco dei suoni che avevo già sentito,
Il disturbo della notte alla mia porta,
Perseguitato dalle cose che avevo fatto
Incastrato tra la luce bollente e l'ombra polverosa
Pensavo che il passato fosse morto e sepolto,
Ma mi sbagliavo, mi sbagliavo, ero cieco
Deve renderti più forte, più forte
In questo tempo ho assunto diverse facce
Dal giorno della mia nascita, so che non c'è luogo dove ci si possa nascondere
Tra l'ombra che brucia e la luce che svanisce,
Ero a pezzi, per tanto tempo, ora è finita
Si e tu, e tu,
Cammini tra queste strade solitarie verso cui le persone ti mandano, ti mandano
Ci sono ferite che non puoi medicare, ma volevo farlo, volevo farlo
Sono libero da tutte le cose che animano i miei amici
Ma io rimarrò in ascolto fino alla fine, so che posso afferrare la luna,
Tra l'ombra che brucia e la luce che svanisce
Ero a pezzi, per tanto tempo, ora è finita (x 2)