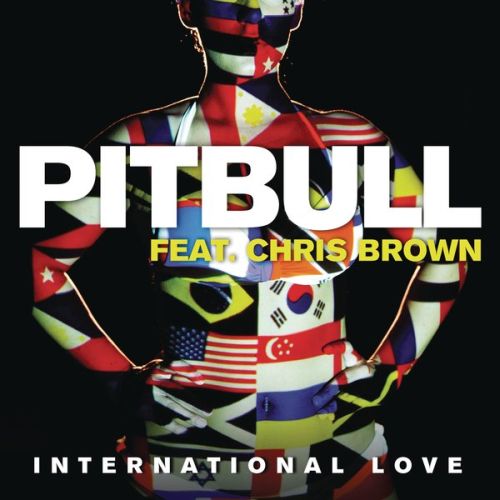 Un singolo romantico con un ritmo dance che rende il nuovo pezzo di Pitbull irresistibile anche grazie al featuring di Chris Brown. Il singolo International Love è tratto dal nuovo album del rapper cubano, Planet Pit, lo stesso disco che contiene il singolo di successo Rain over me, il pezzo registrato in collaborazione con Marc Antony, ormai ex marito della Lopez.
International love – Audio
International love – Testo
You put it down like New York City
I never sleep
Wild like Los Angeles
My fantasy
Hotter than Miami
I feel the heat
Ohh Miss international love
Ohh Miss international love
I don't play football but i've touched down pretty much all around the world, all around the world
I don't play baseball but i've hit a home run all around the world, all around the world
I've been to countries and cities I can't pronounce
And the places on the globe I didn't know existed
In Romania she pulled me to the side and told me Pit you can have me and my sister
In Lebanon yeah the women are bomb
And in Greece you've guessed it the women are sweet
Spinned all around the world but I ain't gon' lie there's nothing like Miami's heat
If anyone speaks Spanish please submit lyrics for this verse!
There's not a place that your love don't affect me baby
So don't ever change
I crossed the globe when i'm with you baby
Ayy
Woah-oh
International love – Traduzione
L'hai messa come New York City
Io non dormo mai
Selvaggio come Los Angeles
La mia fantasia
Più calda di Miami
Sento il calore
Ohh Miss international love
Ohh Miss international love
Non gioco a football ma ho fatto touchdown in tutto il mondo
Non gioco a baseball ma ho fatto casa base in tutto il mondo
Sono stato in città e luoghi che non so neanche pronunciare
E posti di cui non sapevo neanche l'esistenza
In Romania mi ha preso da parte e mi ha detto "Pit, puoi avere me e mia sorella"
In Libano le donne sono bombe
E in Grecia, puoi scommetterci, le donne sono dolci
Ho girato tutto il mondo ma non mento se dico che non c'è niente come il calore di Miami
Non c'è un posto in cui il tuo amore non mi tocchi, baby
Quindi non cambiare mai
Ho fatto il giro del mondo con te, baby
Ayy
Woah-oh