Allegria e coinvolgimento. Queste le parole d'ordine con le quali presentiamo l'anticipazione di The Divine Feminine, il quarto studio album del rapper americano Malcolm James McCormick, aka Mac Miller in uscita domani.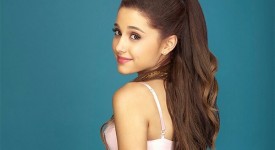 My Favorite Part è il nuovo singolo estratto dal progetto, dopo i precedenti "Dang!" e "We".
In questa canzone, l'artista torna a duettare con la cantante ed attrice statunitense di origini italiane Ariana Grande, dopo la collaborazione del 2013 sulle note di The Way.
I due artisti, che fanno coppia anche nella vita, hanno dato vita a questo pezzo, firmato insieme a T. Johnson e prodotto da Larry Fisherman e MusicManTy.
My favorite part – Traduzione
[Introduzione: Ariana Grande]
Non so perché pensare a lui mi fa sorridere (o "mi rende felice")
[Gancio: Mac Miller]
Non hai idea di quanto sei bella
E piccola, è la cosa di te che preferisco
Ti comporti così ingenuamente
Come se nessuno ti spezzerà il cuore
Andrà tutto bene piccola mia, vedi, io, ti coprirò le spalle
Sarò il tuo amore, tu potresti essere quella giusta
Se è solo questa sera, ayy, non dobbiamo preoccuparci
Non c'è fretta, di innamorarci
[Verso 1: Mac Miller]
Sai che io so chi sei realmente, non serve mentire
L'universo non ci potrà separare
Perché mai dovrebbe provarci?
Sì, non lascerò mai che ti facciano del male
So che sei fin troppo scaltra
Prima di montare i pezzi, essi devono cadere
E' passato un po' dall'ultima volta che sono stato sobrio
Questa vita può essere molto difficile, preferirei parlare di te