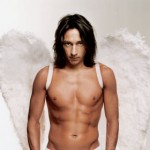 Bob Sinclair sembra aver sfornato un altro tormentone, o almeno così sembra.

Si tratta di "Peace Song" e questo brano vede la collaborazione di Steve Edwards che sicuramente ricorderete come voce in "World Hold On".

Vedremo quale successo il pubblico decreterà per questa canzone, intanto gustiamoci il video.
Buona visione!!
Video
Testo
Peace Song
Just want to be, to be to be together
Just you and me
To be, to be together
Remember the days
When we used to play in the sun
Flowers in my hair 
No worries
Traduzione
Peace Song
Desidero solo essere, essere insieme,
soli io e te,
essere, essere insieme.
Ricorda questi giorni,
quando eravamo soliti giocare nella luce del sole.
Con i fiori tra i capelli, senza preoccupazioni.