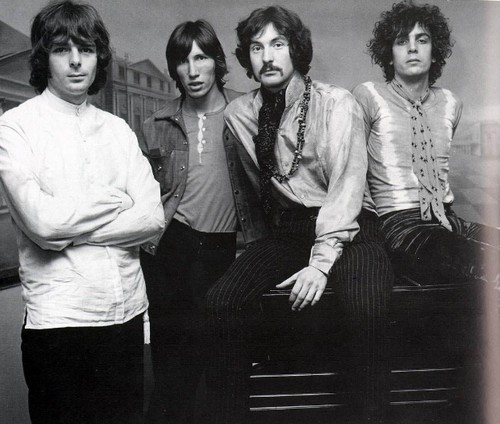 E' uno dei brani più eseguiti dai chitarristi del pianeta. Fu il brano di punta dell'omonimo album dei Pink Floyd, del 1975. Anche questa canzone, come molte altre del disco, è dedicata all'ex membro del gruppo, Syd Barrett, allontanato nel 1968 per via di gravi problemi psichici causata dal continuo uso di LSD che stava creando ormai disagi sempre più frequenti al gruppo.
Il leggendario refrain è stato creato da David Gilmour.
Quasi trent'anni dopo è stata inserita nell'elenco delle 500 migliori canzoni di tutti i tempi dal magazine Rolling Stone.
Testo
Wish you Were Here
So, so you think you can tell
Heaven from Hell,
blue skies from pain.
Can you tell a green field
from a cold steel rail?
A smile from a veil?
Do you think you can tell?
And did they get you trade
your heroes for ghosts?
Hot ashes for trees?
Hot air for a cool breeze?
Cold comfort for change?
And did you exchange a walk on part in the war
for a lead role in a cage?
How I wish, how I wish you were here.
We're just two lost souls swimming in a fish bowl,
year after year,
running over the same old ground.
What have we found?
The same old fears,
wish you were here.
Traduzione
Vorrei che tu fossi qui
Così, così pensi di poter distinguere
il paradiso dall'inferno?
Cieli blu dal dolore?
Puoi distinguere un campo verde
da un freddo binario d'acciaio?
Un sorriso da un velo?
Pensi di essere capace di distinguerli?
E ti hanno portato a barattare
i tuoi eroi con dei fantasmi?
Ceneri roventi per degli alberi?
Aria bollente con una fresca brezza?
Una magra consolazione per il cambiamento?
E hai scambiato una parte da comparsa in guerra
con un ruolo di comando in gabbia?
Come vorrei, come vorrei che tu fossi qui.
Siamo solo due anime perse che nuotano in una boccia per i pesci.
Anno dopo anno,
correndo sempre sul solito terreno,
cosa abbiamo trovato?
Le stesse vecchie paure.
Vorrei che tu fossi qui.