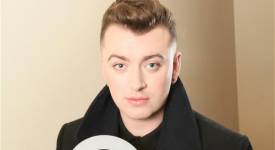 Restart è il nuovo singolo di Sam Smith, cantautore divenuto noto per il grande successo del suo pezzo Stay with me. Entrambi i brani sono stati estratti dal suo album di debutto The Lonely Hour, uscito nel maggio 2014.
Ma Sam Smith è anche il cantante di Lay me down e Money on my mind. Per Restart il cantante si è affidato anche alla penna di Zane Lowe.
Di seguito il testo e la traduzione di Restart.
Testo – Restart
It was a Monday night when you told me it was over babe
And by the Friday night, I knew that I would be okay
Don't say it was a good thing
Don't say it was the right thing to do
Don't say it was the best thing for the both of us
When I'm the one playing the fool
What do you want from me when I just wanna restart
You keep coming back for me when you're the one who tore us apart
And the truth is I'm better on my own
And I'm the one to leave it apart
So let me restart
So let me restart
So let me restart
You've been lightin' up my phone
Worried that I'll be alone tonight
Wanna make sure that I'm fine
But baby you're not on my mind, no more
I know it was the best thing for the both of us
Cause you're the one who looks like a fool
What do you want from me when I just wanna restart
You keep coming back for me when you're the one who tore us apart
And the truth is I'm better on my own
And I'm the one to leave it apart
So let me restart
So let me restart
So let me restart
So let me restart
What do you want from me when I just wanna restart
You keep coming back for me when you're the one who tore us apart
And the truth is I'm better on my own
And I'm the one to leave it apart
So let me restart
So let me restart
So let me restart
So let me restart
So let me restart
Hmmmm
Traduzione
Era un lunedì sera quando mi hai detto che tra noi era finita tesoro
e il venerdì sera sapevo che l'avrei accettato
non dire che era una buona cosa
no dire che era la cosa giusta da fare
non dire che era la cosa migliore sia per me che per te
quando sono l'unico che fa la parte dello stupido
cosa vuoi da me quando voglio solo ricominciare?
tu continui a tornare da me quando sei tu che hai voluto che ci separassimo
e la verità è che io sto meglio da solo
e sono quello che non riaprirà questa storia
quindi lasciami ricominciare
quindi lasciami ricominciare
quindi lasciami ricominciare
mi hai bombardato di telefonate
preoccupata che sarei stato solo stanotte
volevi essere sicura che stavo bene
ma tesoro, tu non sei nella mia mente, non più
so che questa era la miglior cosa sia per me che per te
perché tu sei quella che sembra una stupida adesso
cosa vuoi da me quando voglio solo ricominciare?
tu continui a tornare da me quando sei tu che hai voluto che ci separassimo
e la verità è che io sto meglio da solo
e sono quello che non riaprirà questa storia
quindi lasciami ricominciare
quindi lasciami ricominciare
quindi lasciami ricominciare
quindi lasciami ricominciare
cosa vuoi da me quando voglio solo ricominciare?
tu continui a tornare da me quando sei tu che hai voluto che ci separassimo
e la verità è che io sto meglio da solo
e sono quello che non riaprirà questa storia
quindi lasciami ricominciare
quindi lasciami ricominciare
quindi lasciami ricominciare
quindi lasciami ricominciare
quindi lasciami ricominciare