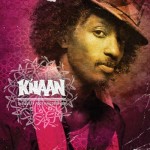 Keinan Abdi Warsame più semplicemente conosciuto come K'naan è un poeta e musicista di origini somale, ma cresciuto anche musicalmente in Canada.
Waving Flag è il singolo che era stato scelto in un primo momento come inno dei mondiali in Sudafrica, ma un ripensamento della Fifa ha dirottato questa scelta verso Waka waka di Shakira.
La canzonevuole essere uno inno alla pace e una ribellione contro i signori della guerra, un testo che si adatta molto bene ad una manifestazione in una terra per molti anni tormentata da guerre interne e dall'apartheid.
Di seguito il video ufficiale del brano prodotto con la collaborazione dell'artista spagnolo David Bisbal
Video – Waving Flag
Testo – Waving Flag – K'naan
Ooooooh Wooooooh, Ooooooh Wooooooh
Give me freedom, give me fire,
give me reason, take me higher
See the champions, take the field now,
you define us, make us feel proud
In the streets our heads are lifting,
as we lose our inhibition,
Celebration, its around us,
every nations, all around us
Singing forever young,
singing songs underneath that sun
Lets rejoice in the beautiful game,
And together at the end of the day.
We all say
When I get older I will be stronger
They'll call me freedom,just like a wavin' flag
When I get older I will be stronger
They'll call me freedom, just like a wavin' flag
So wave your flag,
now wave your flag,
now wave your flag
Traduzione
Datemi libertà
Datemi fuoco
datemi ragione
portatemi più in alto
vedete i campioni?
conquistate il campo, ora
sarete i combattenti
fateci sentire fieri!
nelle strade molte mani alzate,
che celebrano una festa,
senza mai riposarsi
i paesi sono come fratelli
canta e unisciti a noi con la tua voce
grida forte, ti ascolta il sole
la partita sta per cominciare
tutti uniti, andiamo a vincere!
uniti!
saremo grandi
saremo forti
siamo un popolo
bandiera della libertà
che viene e che va
che viene e che va
che viene e che va
quando invecchierò
sarò più forte
mi chiameranno libertà
proprio come una bandiera che sventola
adesso, sventola la tua bandiera
adesso, sventola la tua bandiera
adesso, sventola la tua bandiera
dacci vita
dacci fuoco
che ci porti in alto
vittoriosi o sconfitti
però uniti a limitarli
nelle strade
ci sono persone esaltate
mentre perdiamo le nostre inibizioni
il festeggiamento è attorno a noi
ogni nazione è attorno a noi
cantando "per sempre giovani",
cantando canzoni sotto il sole
gioiamo del bel gioco
e assieme, fino alla fine del giorno
saremo grandi
saremo forti
siamo un popolo
bandiera della libertà
che viene e che va
che viene e che va
che viene e che va
quando invecchierò
sarò più forte
mi chiameranno libertà
proprio come una bandiera che sventola
adesso, sventola la tua bandiera
adesso, sventola la tua bandiera
adesso, sventola la tua bandiera
Uniti!
saremo grandi
saremo forti
siamo un popolo
bandiera della libertà
quando invecchierò
sarò più forte
mi chiameranno libertà
proprio come una bandiera che sventola
adesso, sventola la tua bandiera
adesso, sventola la tua bandiera
adesso, sventola la tua bandiera
e tutti canteranno…