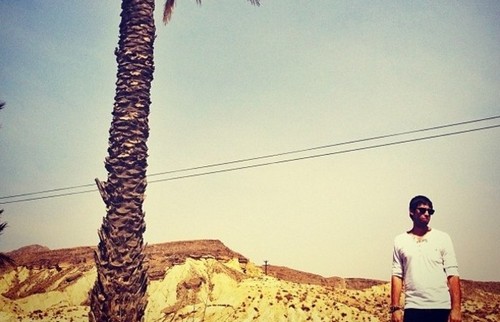 Si intitola Say Nothing il nuovo singolo di Example, in arrivo nelle radio a partire da lunedì prossimo, 30 luglio. L'annuncio è arrivato dallo stesso rapper attraverso twitter. Ecco il cinguettio:
*NEWS** the 1st single off my 4th album is called #SayNothing and will premiere on radio next Monday morning around 8am (il primo singolo del mio quarto album si chiama Say Nothing e sarà presentato in anteprima in radio il prossimo lunedì mattina intorno alle 8).
Elliot Gleave, nome reale di Example, ha inoltre fornito ulteriori dettagli; il pezzo è prodotto da Dirty South e al remix hanno collaborato TCDNB, Mrroska, BURNS, Foamo e Hardwell.
Example sta girando il video musicale del brano nel deserto spagnolo; la foto di apertura è proprio quella postata dall'artista.