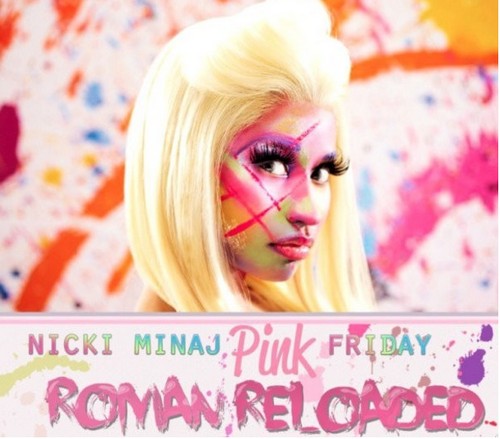 Nicki Minaj ha svelato la tracklist del suo secondo album dal titolo Pink Friday: Roman Reloaded. Il disco contiene 19 brani – 22 nell'edizione deluxe – tra cui le collaborazioni con Lil Wayne, Nas e Chris Brown. Il nuovo lavoro discografico della cantante sarà rilasciato il 2 aprile nel Regno Unito e il giorno successivo negli States. Ecco la tracklist ufficiale.
1. Roman Holiday
2. Come On A Cone
3. I Am Your Leader ft. Cam'ron & Rick Ross
4. Beez In The Trap ft. 2 Chainz
5. HOV Lane
6. Roman Reloaded ft. Lil Wayne
7. Champion ft. Nas, Drake & Young Jeezy
8. Right By My Side ft. Chris Brown
9. Sex In the Lounge ft. Lil Wayne & Bobby V
10. Starships
11. Pound The Alarm
12. Whip It
13. Automatic
14. Beautiful Sinner
15. Marilyn Monroe
16. Young Forever
17. Fire Burns
18. Gun Shot feat. Beenie Man
19. Stupid Hoe
Deluxe edition:
20. Turn Me On
21. Va Va Voom
22. Masquerade.