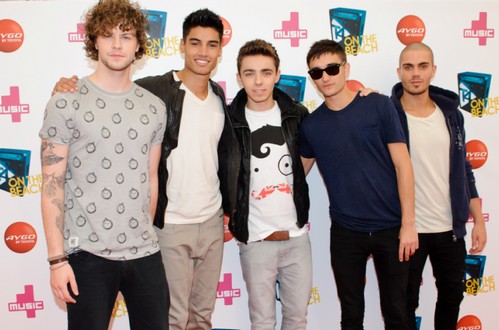 I The Wanted potrebbero collaborare con Justin Bieber e l'occasione dovrebbe presentarsi presto, forse già durante la loro partecipazione al Believe Tour.La boyband aprirà alcuni concerti di Justin e proprio in quella occasione potrebbero registrare un brano insieme. La brillante idea sarebbe stata del loro manager comune, Scooter Braun. Nathan Sykes ha commentato questa eventualità a MTV:
So che Scooter ha detto che potremo scrivere qualcosa con Justin quando faremo alcune date con lui. Stiamo solo cercando di scrivere il più possibile per ottenere il giusto suono dell'album di cui tutti saremo contenti.
I The Wanted stanno attualmente lavorando al loro nuovo album che conterrà anche una collaborazione con Chris Brown. Sykes ha confermato:
Saremo in studio anche con Chris
Jay McGuinness ha aggiunto
Eravamo ai Billboard Music Awards lo scorso maggio e Chris Brown è venuto a dirci 'Vi conosco, abbiamo bisogno di entrare in studio e registrare questa canzone per davvero'. Ho pensato che era bello che si ricordasse di noi ed era convinto di poter collaborare.
I The Wanted parteciperanno al prossimo Z100 Jingle Ball del 7 dicembre al Madison Square Garden di New York.
Photo Credits | Getty Images