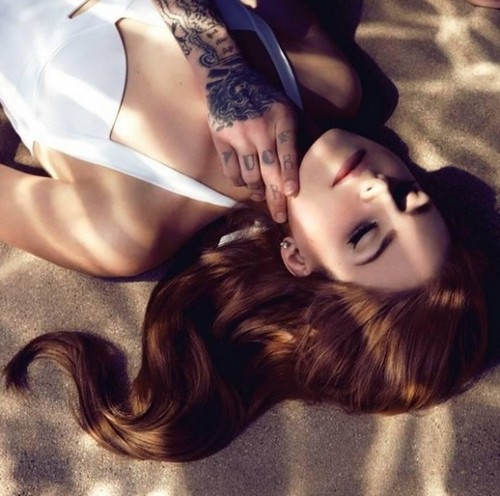 È online il nuovo video di Lana Del Rey Blue Jeans. Si tratta del prequel del precedente videoclip Born to die, dove la Grant nel finale veniva mostrata priva di vita in seguito allo schianto della vettura su cui stava viaggiando.
In Blue Jeans si è deciso di andare oltre le mansuete tigri presenti in Born to die. Questa volta Lana nuota in una piscina in compagnia di alcuni spaventosi alligatori. E' presente anche il tatuatissimo modello che interpreta il suo fidanzato. Proprio in merito a quest'ultimo vi anticipiamo che al termine del video non perderà le sue vecchie abitudini.
A breve dovrebbe essere disponibile anche il videoclip di Carmen. Il singolo di Blue Jeans verrà pubblicato l'8 aprile (la cover è a inizio post), di seguito il video ufficiale.