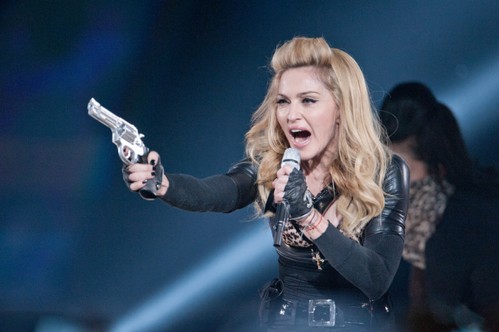 Madonna e i No Doubt hanno annunciato la premiere dei loro nuovi video. La popstar, infatti, ha annunciato che il video di Turn up the radio sarà presentato il prossimo 16 luglio. Stesso giorno anche per i No Doubt che rilasceranno, invece, il video di Settle Down.
Turn up the radio è il terzo singolo estratto da MDNA, l'ultimo album di Madonna, in rotazione radiofonica dal prossimo 5 agosto.
Il video è stato girato a Firenze e a Barcellona, durante il tour mondiale di Madonna, attualmente in corso.
Per quanto riguarda i No Doubt, invece, Settle Down sarà il primo singolo estratto da Push and Shove, l'imminente album che segnerà il ritorno ufficiale della band capitanata da Gwen Stefani.
Photo Credits | Getty Images