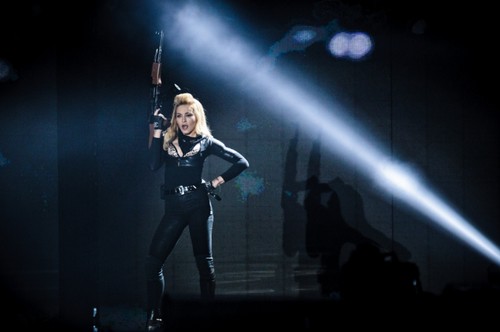 Madonna ha pubblicato una preview del suo prossimo video tratto dal singolo Turn up the radio, terzo brano estratto dall'ultimo album della popstar MDNA. Dopo il salto, potrete vedere la piccola anteprima del nuovo video.
Nel video, possiamo vedere la cantante seguita dai fans. La cantante è stata impegnata nelle riprese, che si sono svolte a Firenze e a Barcellona, in un momento di pausa dal tour mondiale.
Per quanto riguarda, invece, il singolo di Turn up the radio, il terzo estratto da MDNA sarà pubblicato il prossimo 5 agosto.
Recentemente, è stata pubblicata la notizia che Madonna è stata citata in giudizio per aver campionato, senza permesso, un' altra canzone per la sua hit Vogue.
Di seguito, la preview di Turn up the radio:
Photo Credits | Getty Images