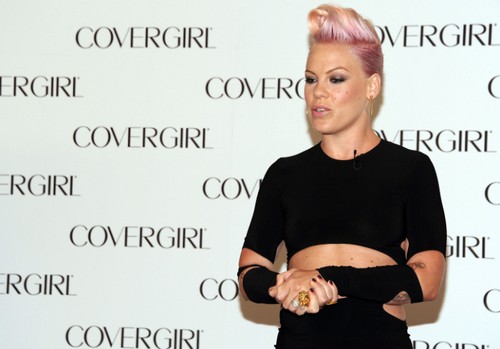 Greg Kurstin ha rivelato che Blow Me (One Last Kiss), l' ultimo singolo di Pink,  avrebbe dovuto intitolarsi Let's Throw In The Towel. Il produttore, che ha lavorato con la cantante per nove giorni ad un' intensa sessione di songwriting, che ha portato alla nascita di sei canzoni, ha raccontato che il brano è stato scritto e registrato in un giorno, ma in origine aveva testi e cori diversi.Kurstin, in un'intervista  a Billboard, ha raccontato:
Lei continuava a tornare a Let's Throw In The Towel , ed è stata una di quelle cose in cui abbiamo dovuto chiederci se era davvero questa la linea della canzone. Allora sono tornato su Blow me… one last kiss e abbiamo ottenuto risultati davvero eccitati. Per la maggior parte del tempo con  Pink e con i suoi testi così forti, non ho davvero di che interferire. La lascio fare le sue cose. Questa potrebbe essere l'unica volta in cui l'ho fatto. 
Vedremo se i risultati saranno quelli sperati.
Photo Credits | Getty Images