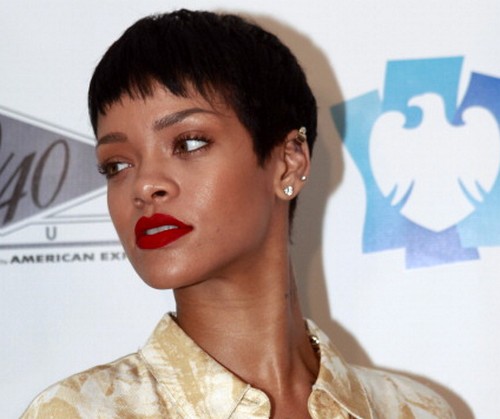 7 dischi in 7 anni. Come poteva chiamarsi il nuovo album di Rihanna se non Seven? Il lavoro discografico della cantante di Don't stop the music sarà in vendita dal 19 novembre, scontrandosi con altre uscite di peso del mercato americano e inglese come AC/DC, Keyshia Cole, Kid Rock e Little Mix. Seven uscirà esattamente a un anno di distanza da Talk that talk (era il 18 novembre del 2011).
Il primo singolo, Diamonds, è entrato nella top 10 dei singoli più venduti praticamente in tutto il globo. Al momento non si conoscono altre canzoni presenti nella tracklist dell'album.
Il titolo non sarà di certo originale, ma se una band come i Green day sceglie di chiamare didascalicamente la loro prima trilogia Uno, Dos, Tres perché Rihanna deve essere da meno?
Photo Credits | Getty Images