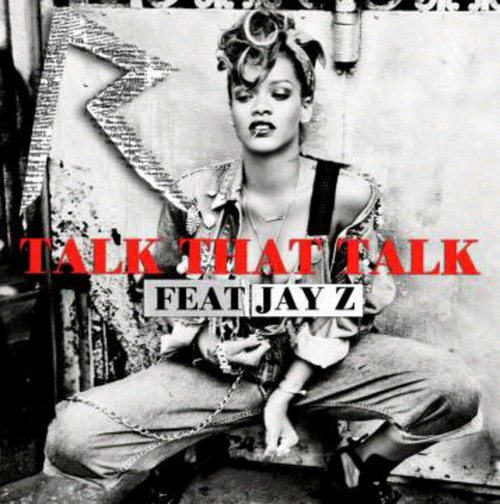 Sarà Talk that Talk, il terzo singolo estratto dall'ultimo album di Rihanna. La cantante delle Barbados, quindi, ha scelto la traccia che dà il titolo all'intero album come terzo estratto dopo We found love e You da one. La copertina del nuovo singolo è già stata resa nota.
Talk that talk includerà un featuring del rapper Jay-Z. La data ufficiale della pubblicazione non è ancora stata resa nota ma il download del singolo è possibile già da ora.
Le voci di un ulteriore featuring anche con Kanye West, per ora, sono state smentite proprio dalla copertina, sulla quale appare soltanto il nome di Jay-Z.
Talk that talk sarà il 28esimo singolo pubblicato da Rihanna, da quando la sua carriera ha avuto inizio.