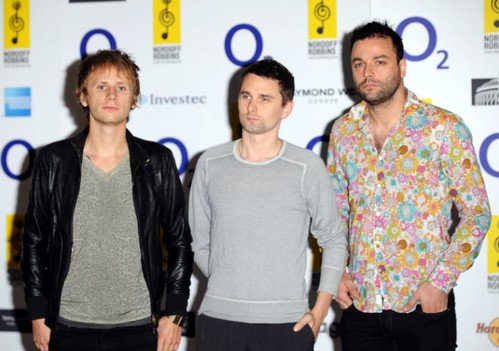 Follow me, è uno degli ultimi singoli dei Muse, gruppo musicale alternative-rock britannico.
L'inedito, è la traccia numero sei estrapolata da The 2nd Law, sesto album in studio della band.
Si sente, in questo pezzo, una forte influenza dubstep. La particolarità è l'introduzione del brano, caratterizzato dal battito cardiaco del figlio di Matthew Bellamy.
Di seguito testo e traduzione di Follow me.
Testo – Follow me
When darkness falls
And surrounds you
When you fall down
When you're scared, and you're lost
Be brave
I'm, coming to hold you now
When all your strength has gone
And you feel wrong
Like your life has slipped awayFollow me, you can follow me
And I, I will not desert you now
When your fire has died out
No ones there, they have left you for good
Follow me, you can follow me
I will keep you safe
Follow me, you can follow
I will protect you.
Ooo, I wont let them, harm, harm you
Ooo, when, when your heart is breaking
You can follow me, you can follow me
I will always keep you safe
Follow me, you can trust in me
I will always protect you, love
Traduzione
Quando l'oscurità cala
E ti circonda
Quando crolli
Quando sei spaventata e ti senti smarrita
Sii coraggiosa
Sto venendo a stringerti ora
Quando tutta la tua forza è svanita
E ti senti male
Come se la tua vita fosse scivolata viaSeguimi, puoi seguirmi
E io non ti abbandonerò
Quando il tuo fuoco si è estinto
Non c'è nessuno, ti hanno lasciata per sempre
Seguimi, puoi seguirmi
Ti terrò al sicuro
Seguimi, puoi seguirmi
Ti proteggerò.
Ooo, non lascerò che ti facciano del male
Ooo, quando il tuo cuore si sta spezzando
Puoi seguirmi, puoi seguirmi
Ti terrò sempre al sicuro
Seguimi, puoi fidarti di me
Ti proteggerò sempre, amore