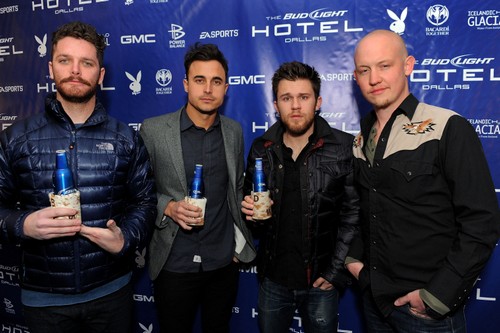 Buone notizie per i fans dei The Fray, la band statunitense che ha raggiunto il successo mondiale grazie all'album e al singolo omonimo, How to save a life. Il video di Heartbeat, il nuovo singolo della band, infatti, è finalmente disponibile.
Heartbeat è il singolo apripista del nuovo album dei The Fray, dal titolo Scars & Stories.
Il nuovo album della band, però, sarà pronto solamente con l'inizio dell'anno nuovo, per la precisione, il 7 febbraio 2012.
Il cantante Isaac Slade, in un'intervista rilasciata a Mtv News, ha dichiarato che l'ispirazione per il brano è arrivata dopo un viaggio in Ruanda e Sud Africa, paesi nei quali Isaac è stato a stretto contatto con la sofferenza di quei luoghi.
Heartbeat è già disponibile per il download dallo scorso 11 ottobre.
Ecco il video di Heartbeat, il nuovo singolo dei The Fray.
Photo Credits | Getty Images