Grandissima soddisfazione per i The Kolors, che mentre si avviano alla finalissima del serale di Amici di Maria De Filippi, possono finalmente stringere tra le mani un meritato riconoscimento, il disco d'oro per il loro album "Out", uscito il 19 maggio.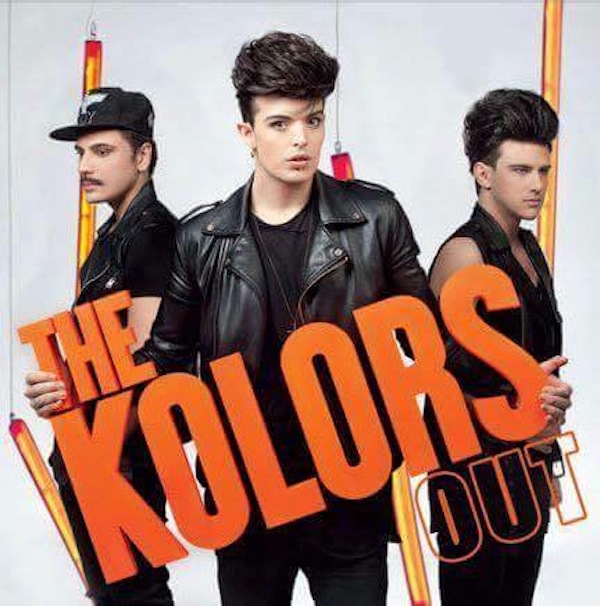 La consegna del disco d'oro è avvenuta, ieri, 3 giugno, durante la conferenza stampa per la finale del talent show, prevista per il 5 giugno.
ATTENZIONE PROVE IN CORSO! Volete vedere come stiamo costruendo la finale di venerdì 5 giugno? Guardate qui http://t.co/MdG1NQue6o #Amici14

— Amici Ufficiale (@AmiciUfficiale) 4 Giugno 2015
Durante la conferenza sono state annunciate anche le prime due date estive del tour dei The Kolors, ovvero il 10 luglio a Roma e il 15 luglio a Milano.
Stash e soci possono dunque dirsi soddisfatti e avviati verso una carriera in ascesa, il loro disco ha venduto oltre 25.000 copie e dopo il talent show li attende la partecipazione gli MTV Awards, e la premiazione ai Wind Music Awards (malgrado qui non potranno essere presenti).
"Out", in cima alla classifica FIMI degli album più venduti, precede il disco dell'altro concorrente di Amici, Mattia Briga, con il suo "Never Again".