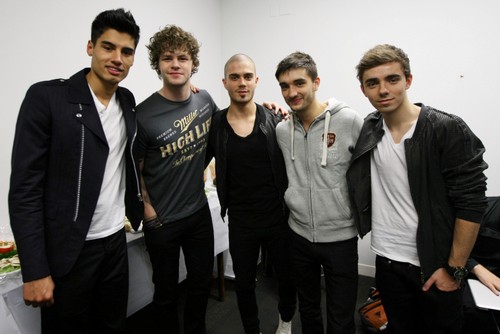 Chasing the sun è il nuovo singolo dei The Wanted, la boyband composta da cantanti provenienti dal Regno Unito e dall'Irlanda che ha raggiunto un notevole successo nel mondo grazie al singolo Glad you came. Il video di Chasing the sun è ora finalmente disponibile e potrete vederlo dopo il salto.
Nel video, possiamo vedere i cinque componenti dei The Wanted incontrare altrettante cinque ragazze che si riveleranno, però, dei vampiri.
La band, che nel 2011 ha fatto il loro debutto anche nel mercato statunitense, potrebbe presto duettare con un altro idolo dei giovani, Justin Bieber.
Di seguito, il video di Chasing the sun:
Photo Credits | Getty Images