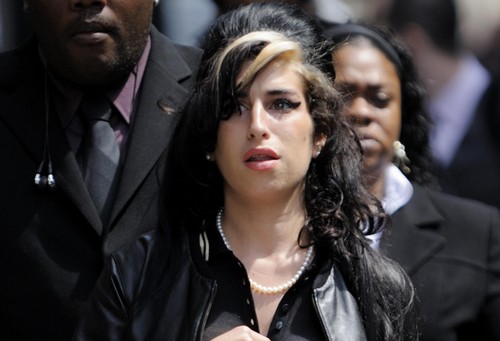 Mitch Winehouse, padre di Amy Winehouse, scomparsa nel luglio 2011, starebbe pensando ad un mega concerto in memoria di sua figlia. Il concerto dovrebbe svolgersi proprio a luglio, in occasione del primo anniversario dalla morte di Amy.
Gli artisti che dovrebbero esibirsi in questo concerto sono Florence + The Machine, Lily Allen, Jessie J e Mark Ronson, uno dei due produttori storici di Amy. Riguardo a questo concerto, però, non c'è ancora nessuna conferma ufficiale.
Mitch Winehouse, che devolverebbe i proventi del concerto alla Fondazione Amy Winehouse, vorrebbe inoltre che il concerto possa essere trasmesso anche sulla ITV1.
Il padre dell'artista sarebbe anche in trattativa per far ergere una statua di Amy Winehouse nei pressi del The Roundhouse, dove Amy si esibì il giorno prima di morire.
Photo Credits | Getty Images