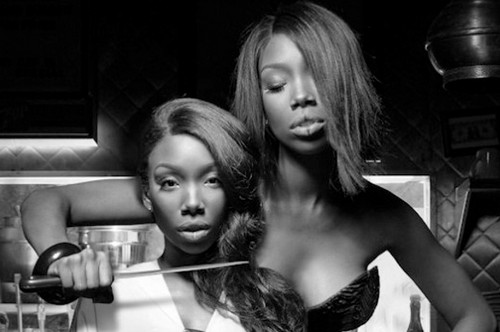 La cantante Brandy, che ha conosciuto la notorietà grazie ad un duetto con Monica nel brano The boy is mine, sta finalmente preparando un nuovo album, dopo aver superato un periodo personale e professionale veramente travagliato. La stessa cantante giudica questo suo nuovo album come la sua ultima possibilità.
Dopo il fallimento del suo precedente album, Human, pubblicato nel 2008, e dopo alcune azioni legali dovute all'incidente causato dalla stessa Brandy che ha coinvolto 4 automobili, causando anche una vittima e che hanno messo in difficoltà la sua vita privata e professionale, Brandy è tornata a lavorare su un disco nel quale racconterà anche le vicissitudini che ha vissuto nell'ultimo periodo.
Brandy, viste le difficoltà che ha incontrato e il flop del precedente album, non nasconde che per lei questa è la sua ultima chance:
Ho vissuto cose che ancora non ho cantato nelle mie canzoni, dal mio incidente alla rottura con il mio fidanzato, al flop di Human fino alla truffa di Dancing with the Stars, insomma un fallimento dietro l'altro. Questa è la mia ultima opportunità, sto dando tutta me stessa a questo progetto. Lo dico onestamente, sento che è davvero la mia ultima chance.
Brandy rivela anche qualche breve dettaglio sul nuovo album:
Con questo album, voglio solo tornare alle mie radici, alla mia essenza. Sono un artista R&B e voglio dare ai fans quello che meritano.