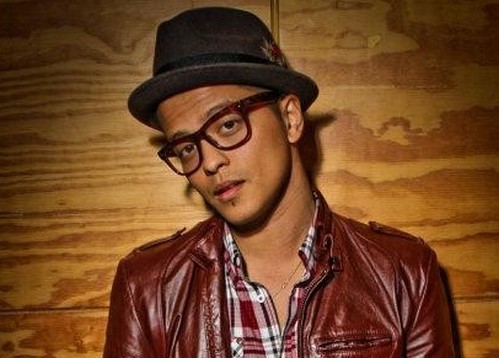 Bruno Mars (nella foto) ha il video più visto dell'anno, secondo muzu.tv. La loro classifica mostra che il cantante di Grenade è stato il più visto sul sito web: il singolo è stato il secondo estratto dall'album Doo-Wops and Hooligans e il video mostra il cantante che trascina tirando una corda un pianoforte attraverso tutta Los Angeles.
Il cantante ha spiegato la teoria che c'è dietro il pezzo dicendo che il concetto del video in realtà è molto semplice: il trascinare il pianoforte è il simbolo della lotta che farebbe per tenersi la fidanzata.
Nella classifica appare anche il video di The Lazy Song, che è arrivata alla posizione numero otto: a seguire ci sono interpreti come Lady GaGa con Born This Way, Adele con Someone Like You e Rihanna con What's My Name.