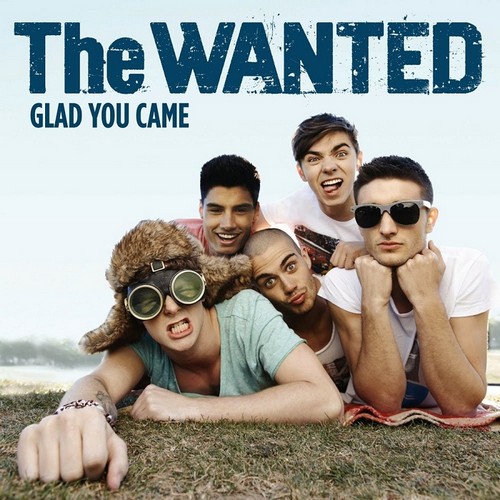 Nella classifica dei 20 singoli più venduti in Regno Unito, un'altra new entry balza subito in vetta, anche questa settimana. A compiere l'impresa, stavolta, sono gli Wanted, boyband che conquista la prima posizione grazie al singolo Glad you came. Dj Fresh, di conseguenza, retrocede di una posizione. Per quanto riguarda il resto della chart, ci sono due new entries, David Guetta e Scounting for girls e una ri-entry, Chris Brown feat. Justin Bieber.
1 Glad you came – The Wanted (NEW)
2 Louder – Dj Fresh feat. Sian Evans (-1)
3 The A Team – Ed Sheeran (=)
4 Best thing i never had – Beyoncè (+2)
5 How we roll – Loick Essien feat. Tanya Lacey (-3)
6 Don't wanna go home – Jason Derulo (-1)
7 Changed the way you kiss me – Example (-3)
8 Bounce – Calvin Harris feat. Kelis (-1)
9 Give me everything – Pitbull/Ne-Yo/Afrojack/Nayer (-1)
10 Last friday night (T.G.I.F.) – Katy Perry (-1)
11 Set fire to the rain – Adele (+1)
12 Super bass – Nicki Minaj (+1)
13 The edge of glory – Lady Gaga (-2)
14 Every teardrop is a waterfall – Coldplay (=)
15 Mr. Saxobeat – Alexandra Stan (-5)
16 Little bad girl – David Guetta/Cruz/Ludacris (NEW)
17 Love how it hurts – Scounting for girls (NEW)
18 Where them girls at – David Guetta/Flo Rida/Minaj (-1)
19 Party Rock Anthem – LMFAO/Lauren Bennett/Goonrock (-4)
20 Next to you – Chris Brown feat. Justin Bieber (RE)
Nella classifica dei 10 album più venduti, invece, Adele e Beyoncè si scambiano le posizioni con la cantautrice britannica che riconquista la vetta con 21. Adele, inoltre, si consolida al terzo posto anche con il precedente disco, 19. La new entry più alta riguarda gli Horrors e il loro nuovo disco Skying. La ri-entry della settimana, invece, è Wasting light dei Foo Fighters.
1 21 – Adele (+1)
2 4 – Beyonce (-1)
3 19 – Adele (+1)
4 Born this way – Lady Gaga (-1)
5 Skying – The Horrors (NEW)
6 Deleted scenes from the cutting room – Caro Emerald (+1)
7 Doo-Wops & Hooligans – Bruno Mars (-1)
8 Wasting Light – Foo Fighters (RE)
9 Progress – Take that (-4)
10 Loud – Rihanna (-2)