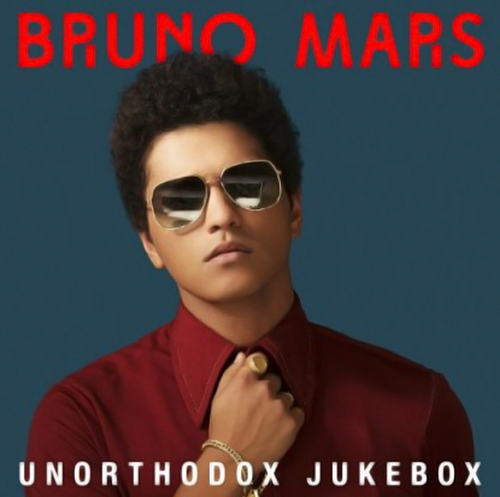 Una sola settimana al vertice della classifica dei dischi più venduti in Gran Bretagna per Olly Murs. Un grande debutto, che però non ha potuto nulla contro l'ascesa di Bruno Mars, anche lui entrato direttamente al primo posto.
Anche il resto delle posizioni vede una discesa generalizzata, a parte per Emeli Sandè che riesce a guadagnare diverse posizioni e per l'entrata di Pink con la sua nuova fatica The Truth about Love.
Classifica album Uk – 17 dicembre 2012
1. Bruno Mars – Unorthodox Jukebox (New Entry)
2. Olly Murs – Right Time Right Place (-1)
3. Michael Bublè – Christmas (+1)
4. Emeli Sandè – Our Version of Events (+3)
5. Rod Stewart – Merry Christmas baby (-1)
6. One Direction – Take Me Home (-3)
7. Rihanna – Diamonds (-1)
8. Neil Diamond – The Very Best Of (-3)
9. Robbie Williams – Take the Crown (-1)
10. Pink – The Truth about Love (New Entry)
Il vertice della classifica dei singoli più venduti questa settimana nel Regno Unito ha visto un rivolgimento sostanziale delle posizioni della scorsa settimana. Due new entry per le prime due posizioni (James Arthur e Will.I.AM) e una doppia presenza di Rihanna che, se da un lato scende con Diamonds, dall'altro entra al sesto posto con il nuovo singolo in collaborazione con Mikki Ekko.
Classifica singoli Uk – 17 dicembre 2012
1. James Arthur – Impossible (New Entry)
2. WILL.I.AM feat Britney Spears – Scream & Shout (New Entry)
3. Bruno Mars – Locked Out of Heaven (-1)
4. Gabrielle Aplin – The Power of Love (-3)
5. Olly Murs feat. Flo Rida – Troublemaker (-2)
6. Rihanna feat. Mikki Ekko – Stay (New Entry)
7. Rihanna – Diamonds (-2)
8. Labrinth feat. Emely Sandè – Beneath Your Beautiful (-4)
9. PSY – Gangnam Style (=)
10. One Direction – Little Things (-4)