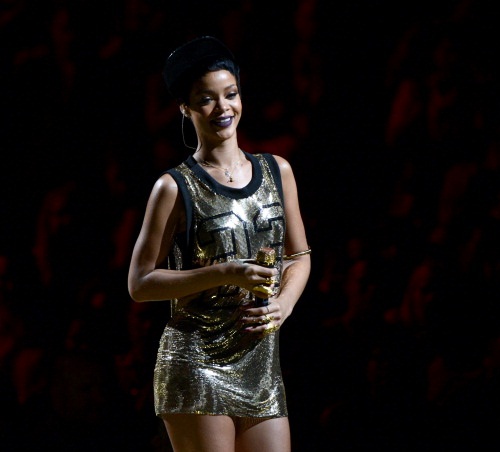 Cinque posizioni perse in una sola settimana per Rihanna che, dalla vetta della classifica degli album più venduti negli Stati Uniti passa direttamente al sesto posto. Stabile Taylor Swift, mentre Alicia Keys irrompe direttamente al primo posto.
Classifica album USA – 10 dicembre 2012
1. Alicia Keys – Girls on Fire (New Entry)
2. Taylor Swift – Red (=)
3. Rod Stewart – Merry Christmas Baby (+3)
4. One Direction – Take me Home (-1)
5. Phillip Phillis – The World From the Side of the Moon (-1)
6. Rihanna – Unapologetic (-5)
7. Michael Bublè – Christmas (New Entry)
8. Lady Antebellum – On This Winter's Night (New Entry)
9. Blake Shelton – Cheer's It's Christmas (New Entry)
10. Kid Rock – Rebel Soul (-5)
Rihanna riesce a tenere la vetta della classifica dei singoli più venduti negli Usa, ma Bruno Mars è subito dietro di lei. Poche variazioni per il resto delle posizioni, a parte PSY che scende di ben cinque gradini.
Classifica singoli USA – 10 dicembre 2012
1. Rihanna – Diamonds (=)
2. Bruno Mars – Locked Uot of Heaven (+2)
3. Kesha – Die young (-1)
4. Maroon 5 – One More Night (-1)
5.  The Lumineers – Ho Hey (+2)
6. Fun – Some Nights (=)
7. Phillip Phillis – Home (+1)
8. Flo Rida – I cry (+1)
9. Ne-Yo – Let Me Love You (+1)
10. PSY – Gangnam Style (-5)
► Guarda la classifica della scorsa settimana