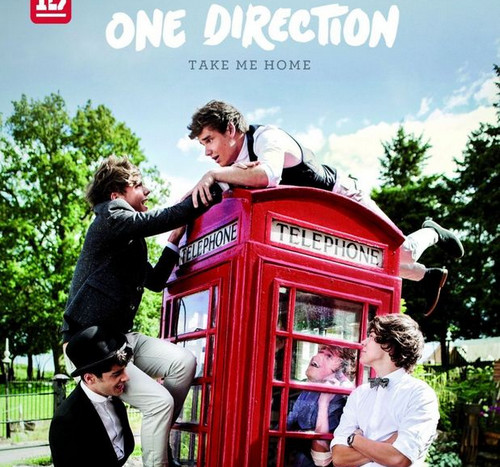 Come accade anche nella classifica dei dischi più venduti in Italia, negli Usa sono gli One Direction, a pochi giorni dall'uscita del loro nuovo album, a tenere la testa del podio. Tante le new entry lungo tutta la classifica, con i Soundgarden, Christina Aguilera e i Green day.
Classifica album USA – 26 novembre 2012
1. One Direction – Take Me Home (New Entry)
2. Taylor Swift – Red (-1)
3. Various Artists – The Twilight Saga – Breaking Danw part 2 – Soundtrack (New Entry)
4. The Weekend – Trilogy (New Entry)
5. Soundgarden – King Animal (New Entry)
6. Rod Stewart – Merry Christmas Baby (-3)
7. Christina Aguilera – Lotus (New Entry)
8. Various Artists – Now 44 (-6)
9. Green Day – Dos! (New Entry)
10. Lana Del Rey – Paradise (New Entry)
Tra i singoli più venduti di questa settimana negli Stati uniti c'è, al primo posto, Rihanna, che guadagna una posizione. Continua l'ascesa di Bruno Mars, che dalla sesta posizione passa alla quarta, mentre Kesha rimane ancorato al terzo scalino del podio.
Classifica singoli USA – 26 novembre 2012
1. Rihanna – Diamonds (+1)
2. Maroon 5 – One More Night (-1)
3. Kesha – Die Young (=)
4. Bruno Mars – Locked Out of Heaven (+2)
5. FUN – Some Nights (-1)
6. Ne-Yo – Let Me Love You (+2)
7. PSY – Gangnam Style (-2)
8. The Lumineers – Ho Hey (New Entry)
9. Taylor Swift – We Are Never Ever Getting Back (-2)
10. Flo Rida – I Cry