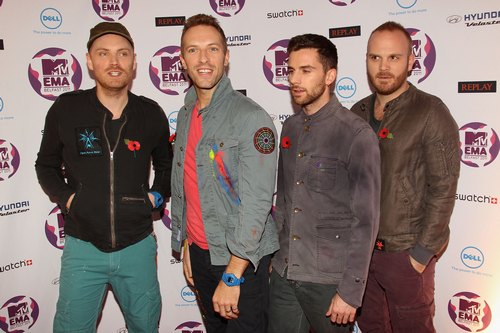 I Coldplay porteranno in tour il loro ultimo album, il quinto della carriera, Mylo Xyloto. La band infatti ha annunciato cinque date del loro tour primaverile negli stadi inglesi. Le tappe toccheranno le città di Coventry, Londra, Sunderland e Manchester. Dopo il salto tutti i dettagli:
Martedì 29 maggio – Coventry, Ricoh Stadio
Venerdì 1 giugno – Londra, Emirates Stadium
Sabato, 2 giugno – Londra, Emirates Stadium
Giovedi, 7 giugno – Sunderland, Stadium of Light
Sabato 9 Giugno – Manchester, Etihad Stadium
I Coldplay, a dicembre in Italia per l'ospitata nel nuovo programma di Fiorello, hanno anche spiegato che presto saranno rese note le altre tappe in Nord America e in Europa.
In alcuni spettacoli negli stadi europei la band sarà sostenuta da Emeli Sandé e Marina & the Diamonds.
Photo Credits | Getty Images