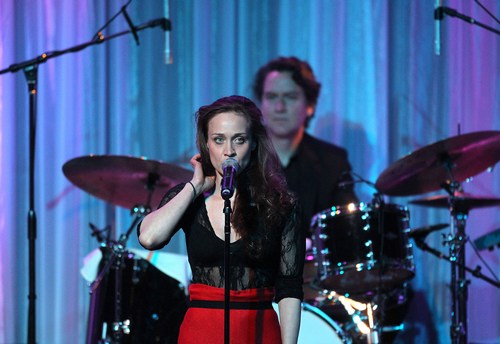 Non c'è ancora una data ufficiale ma almeno abbiamo il titolo. Il prossimo album di Fiona Apple si chiamerà The Idler Wheel is wiser than the Driver of the Screw, and Whipping Cords will serve you more than Ropes will ever do, qualcosa come "la puleggia è più saggia del cacciavite e i cavi predisposti ti serviranno più di qualsiasi corda tu possa realizzare".
La cantautrice non è nuova a titoli mastodontici, nel '99 ha dato al secondo disco il nome di una poesia di 90 parole da lei stessa composta.
A parte il titolo non si conosce nulla sul prossimo disco della Apple. Alcuni ipotizzano che potrebbe essere pubblicato a fine giugno, tale notizia non è stata né confermata né smentita da parte dello staff dell'artista newyorkese.
Photo Credits | Getty Images