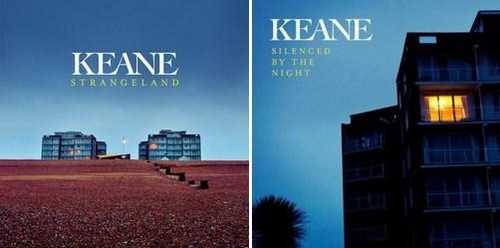 Rivelati gli ultimi dettagli di Strangeland, il quarto album in studio dei Keane. La band britannica ha scelto il singolo apripista del nuovo progetto musicale, il brano in questione si chiama Silenced by the night ed è stato reso pubblico sul loro canale ufficiale YouTube.
Sarà possibile acquistare Silenced by the night a partire dal 30 aprile, per avere tra le mani Strangeland bisognerà attendere una settimana (7 maggio). Sono state rese note anche le cover di singolo e album (in alto) che, come tradizione keaniana vuole, sono fortemente minimaliste.
Tim Rice-Oxley e soci hanno iniziato la promozione del disco di prossima uscita, qualche giorno fa si sono esibiti all'interno del Jimmy Kimmel Live. Di seguito l'audio di Silenced by the night e l'album trailer di Strangeland.