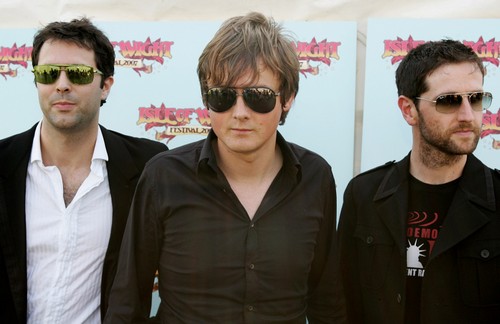 Tim Rice-Oxley, pianista e co-fondatore dei Keane, ha rilasciato un'intervista, parlando del nuovo album della band, Strangeland, in uscita il prossimo 7 maggio. Il musicista ha definito il nuovo album "filosofico e pieno di speranza".
L'album sarà anticipato dal singolo Silenced by the night, che sarà disponibile dal prossimo 30 aprile.
Queste sono le dichiarazioni che Rice-Oxley ha rilasciato a Mtv:
Il singolo fa da introduzione a tutti i temi che il disco tratterà. E' un viaggio riguardante noi che continuiamo a inseguire i nostri sogni nonostante le difficoltà, tenendo duro quando le cose si fanno difficili. 
Il musicista ha aggiunto:
Penso però che l'album abbia una profondità emotiva che non possa essere riassunta in una canzone. E' una grazia che non abbiamo mai affrontato prima. L'immediatezza emotiva di questo album è diversa dai dischi precedenti, forse si avvicina a Hopes and Fears. E' un disco più filosofico e fiducioso di Under the Iron Sea. 
Tim Rice-Oxley, infine, ha ammesso di avvertire un po' di pressione durante la preparazione di un album:
Sento sempre la pressione quando si scrive. E' difficile quando si ha il privilegio di sapere che ci sono tante persone pronte ad ascoltare il tuo lavoro. Ho la sensazione che la gente ha grandi aspettative su di noi, soprattutto i fans che ci hanno seguito lungo tutti questi anni. Abbiamo fatto un album davvero ottimo. Era quanto di meglio si potesse fare.
Tim Rice-Oxley, insieme al cantante Tom Chaplin eseguiranno una performance acustica al Rough Trade East a Londra il prossimo 21 aprile.
Photo Credits | Getty Images