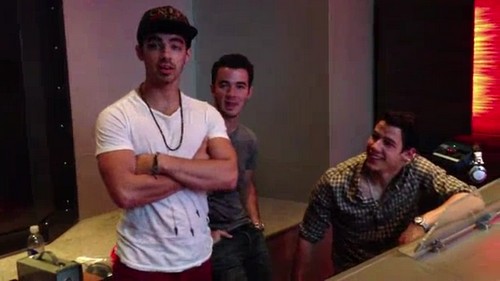 Entro la fine dell'anno. Il nuovo album dei Jonas Brothers dovrebbe essere rilasciato entro il 2012. Questa è, quantomeno, la speranza di Joe Jonas, che in un'intervista rilasciata a MTV News ha raccontato il lavoro fatto con i fratelli fino ad oggi:
Abbiamo lavorato sulla musica per circa tre, quattro mesi; ed è davvero venuta molto bene.
Per i Jonas Brithers si tratterà di nuovo materiale discografico dopo l'album del 2009  Lines, Vines and Trying Times. Joe inoltre ha rassicurato i fan affermando che anche gli altri fratelli sono altrettanto entusiasti per il rilascio anticipato del disco:
Vorrei che potesse essere rilasciato anche domani. Ma, ovviamente, ci sono altre cose da fare che dovete considerare.
Negli ultimi mesi Joe è stato impegnato con il talent show The Next, Kevin ha lavorato per il reality show Married to Jonas, mentre il fratello più giovane Nick è in trattative per diventare giudice di American Idol.