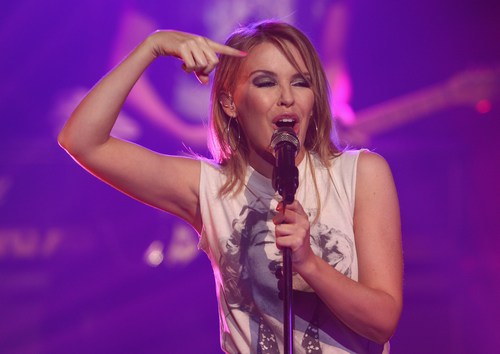 Novità per i fans di Kylie Minogue. L'artista australiana tramite il suo sito ufficiale ha annunciato che a breve pubblicherà una nuova canzone. Nulla si conosce in merito alla misteriosa traccia, si sa solo che verrà annunciata il 24 maggio e che sarà accompagnata da un video in cui la cantante veste i panni di una sexy motociclista.
Kylie sarà ospite di The Voice Uk nella puntata del 27 maggio. Si esibirà con il nuovo brano? Purtroppo è ancora presto per saperlo, di certo a breve uscirà l'ennesima raccolta di successi della cantante di Can't Get You Out Of My Head. Il 4 giugno in Gran Bretagna sarà possibile acquistare il nuovo Best of (con solo grandi hit e nessun inedito).
Da non dimenticare che Kylie avrà l'onore di esibirsi al concerto per il Giubileo di Diamante della regina Elisabetta che si terrà il 4 giugno a Buckingham Palace.
Photo Credits | Getty Images