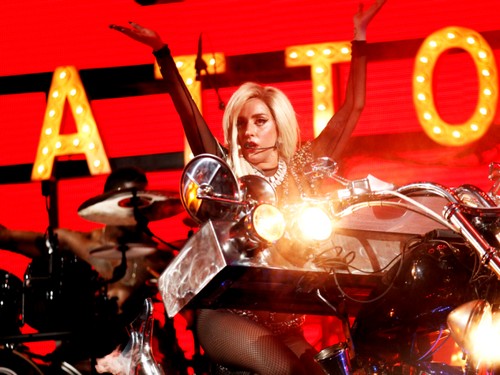 Lady Gaga è stata avvistata a New York, impegnata nelle riprese del video del suo imminente singolo, Marry the night. Dopo il salto, potete vedere il video con le immagini rubate dal set.
Marry the night, in uscita il prossimo 21 novembre, sarà il quinto singolo estratto da Born this way, ultimo album di Lady Gaga.
In questo nuovo video, vedremo Lady Gaga cantare sul cofano di un automobile, circondata dalle fiamme.
Il 21 novembre, oltre al singolo, saranno immessi sul mercato anche un libro di fotografie, un DVD live e un album di remix.
Born this way ha finora venduto ben 5 milioni di copie.