Gli MTV Digital Days 2015 sono il super evento di musica e innovazione che si terrà alla Reggia di Monza l'11 e 12 settembre. 
All'evento ci saranno personaggi come Jean Michel Jarre, The Kolors, Ensi, Rocco Hunt, Lorenzo Fragola, Stefano Fontana degli Stylophonic e molti, molti altri ancora.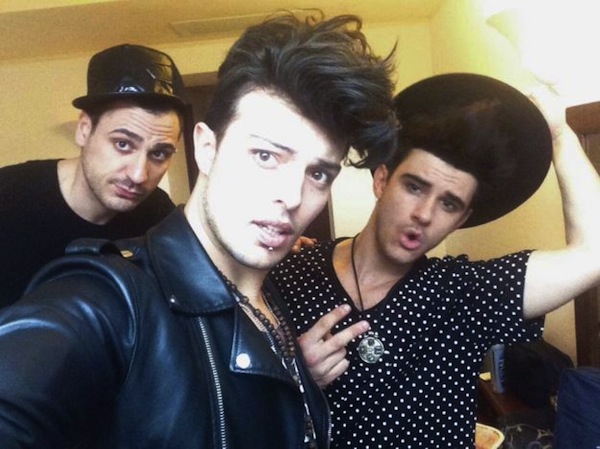 Ad inaugurare la due giorni di panel, venerdì 11 settembre dalle 15.00 alle 16.00, sarà proprio Jean Michel Jarre, musicista e compositore francese, pioniere della sperimentazione elettronica, tra i primi a portare ai vertici delle classifiche la musica elettronica strumentale (e che a ottobre torna con il nuovo album "Project-E").
Dopo di lui sarà il turno di Dardust (recente scoperta musicale di MTV New Generation) e dei The Kolors. E poi ci saranno Stefano Fontana degli Stylophonic, Albertino, Francesco Facchinetti, Diana del Bufalo…
Ssabato 12 settembre, invece, apriranno la giornata di panel Alessio Bertallot, Enzo Mazza ed Ensi. A seguire, Lorenzo Fragola, Claudio Coccoluto e altri ancora.
Ma ecco il programma completo dei panel che si terranno presso Salone delle feste:
Venerdì 11/9, 15.00 -16.00 
"Keynote" con Jean Michel Jarre
Venerdì 11/9, 16.00 – 17.00
"Dal Web a personaggi di spettacolo" con Francesco Facchinetti e Diana del Bufalo
Venerdì 11/9, 17.00 – 18.00 
"Da MTV New Generation a Star della musica" con The Kolors e Dardust
Venerdì 11/9, 18.00 – 19.00 
"Diventare un DJ di successo" con Stefano Fontana (Stylophonic) e Albertino
Sabato 12/9, 15.00 – 16.00 
"Lucio Dalla e l'Hip-Hop – l'incontro di due linguaggi" con Franco Godi e Rocco Hunt
Sabato 12/9, 16.00 – 17.00 
"La diffusione e l'ascolto di musica nell'epoca dello streaming" con Alessio Bertallot, Enzo Mazza e Ensi
Sabato 12/9, 17.00 – 18.00
"Sempre connessi: come utilizziamo la tecnologia" con Lorenzo Fragola ed esperti del settore
Sabato 12/9, 18.00 – 19.00
"Il valore artistico e sociale della musica elettronica" con Claudio Coccoluto