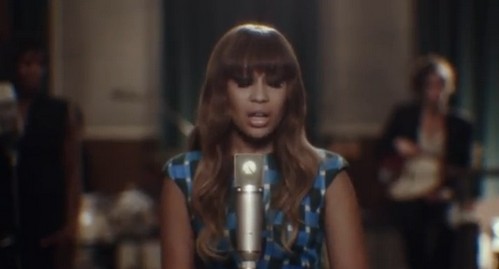 Shoulder to Shoulder è il nuovo singolo di Rebecca Ferguson. Le'ex concorrente di X Factor Uk ha scelto la traccia numero tre dal suo album di debutto Heaven. Il video ufficiale della canzone è da poco disponibile sul suo canale ufficiale.
Shoulder to Shoulder è il quinto singolo dell'album che ha raggiunto la posizione numero tre degli album più venduti in Gran Bretagna. Nothing's Real but Love, Gold and Glitter, Too Good to Lose e Backtrack i precedenti singoli che hanno raggiunto un buon consenso di critica e pubblico.
La Ferguson spera di poter pubblicare il follow up di Heaven nel 2014. Nel 2013 sarà impegnata in una serie di concerti che le permetteranno di eseguire per la prima volta live le sue canzoni.