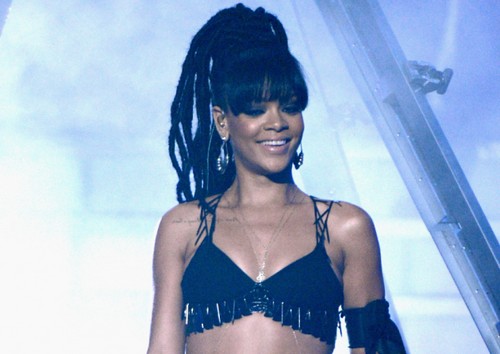 Rihanna non si ferma mai. Dopo aver pubblicato ben 3 album negli ultimi 3 anni, Rated R, Loud e Talk that Talk, la cantante originaria delle Barbados sarebbe già al lavoro per registrare le canzoni del prossimo album.
La cantante, infatti, come riportato da The Mirror, ha programmato tre giorni di lavoro a Londra, dove si metterà al lavoro insieme a Burns, un produttore di Brighton, molto amico di Calvin Harris, il produttore che ha firmato le hit We found love e Where have you been.
Rihanna, inoltre, lavorerà anche con il dj e produttore Nicky Romero. 
La cantante ha promesso ai fans che tornerà ad esibirsi dal vivo nel 2013.
Photo Credits | Getty Images