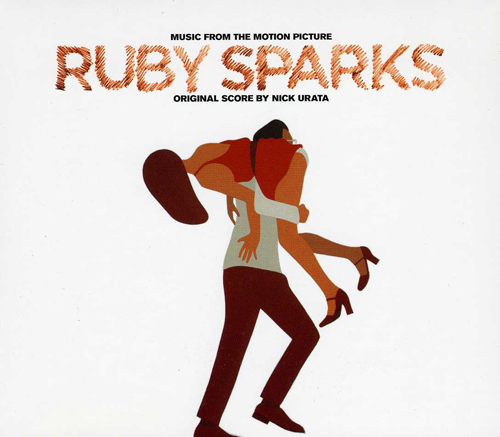 Titolo: Ruby Sparks
Regista: Jonathan Dayton
Anno: 2012
Afflitto dal blocco dello scrittore, il giovane Calvin Weir-Fields cerca di ritrovare l'ispirazione immaginando in ogni dettaglio un personaggio di nome Ruby Sparks. Improvvisamente, la ragazza da lui ideata gli compare in casa come se nulla fosse.
Ruby Sparks – La Colonna Sonora
Nick Urata è famoso soprattutto per essere il cantante dei DeVotchKa. Insieme alla sua band e a Michael Danna hanno composto le musiche per Little Miss Sunshine, diventando famosi presso il grande pubblico con il pezzo How It Ends. Su suggerimento del cantante degli Arcade Fire, i DeVotchKa hanno poi realizzato una cover di The Last Beat Of My Heart, dei Siouxsie And The Banshees. La band spesso è andata in tour con la nota modella Dita Von Teese, icona del burlesque e ex moglie di Marilyn Manson.
Ruby Sparks: Original Motion Picture Soundtrack è composta da 20 tracce:
1 Creation
2 Writer's Block
3 Inspiration!
4 Ruby Sparks
5 I Was Waiting for You
6 I'll Go With You
7 She's Real
8 Ca Plane Pour Moi
9 Une Fraction De Seconde
10 He Loved You
11 Quand Tu Es La
12 Psychedelic Train
13 Roll It Round
14 Miserable
15 Inseparable
16 You're A Genius
17 The Past Released Her
18 She Came to Me
19 Can We Start Over
20 Ruby Was Just Ruby
La soundtrack è in vendita dallo scorso luglio ed è già diventata un caso per gli amanti della musica alternative, al pari di colonne sonore come Little Miss Sunshine, Eternal Sunshine Of The Spotless Mind e Everything Is Illuminated. E se si considera la traduzione letterale delle parole Ruby Sparks, qualcuno potrebbe parlare di complotti a base di cinematografia hipster e compagnie di fornitura energetica.