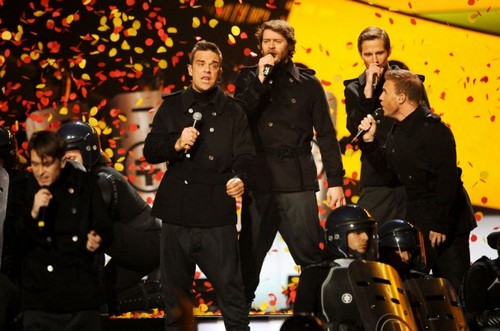 Con il ritorno di Robbie Williams i Take That hanno guardagnato quasi 8 milioni di sterline in 6 mesi. Sono le cifre impressionanti rese note da  TT5, la società che cura gli interessi economici della band inglese.
Il fatturato complessivo è di 7,6 milioni di sterline. Progress, l'utlimo fortunato album realizzato dopo la reunion ha venduto oltre 2 milioni di copie nel solo Regno Unito, mentre il tour che ha accompagnato il disco ha raggiunto più di un milione  di biglietti in meno di 24 ore.
Williams ha confermato il progetto di registrare un nuovo album da solista e di farne seguire una tourneé. I suoi colleghi dei Take That saranno per caso preoccupati?