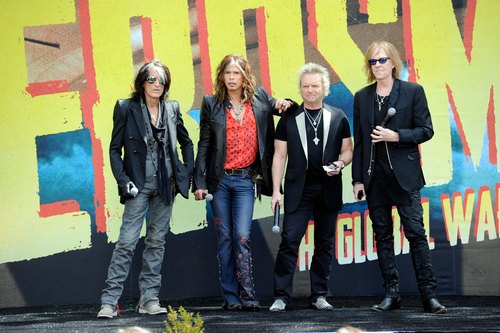 Dopo 11 anni gli Aerosmith tornano con un nuovo album di inediti. Music From Another Dimension è il titolo del disco che sarà disponibile in tutti i negozi e negli store digitali a partire dal prossimo 28 agosto. Il primo singolo estratto sarà Legendary Child, brano già disponibile su iTunes. In fondo al post vi proponiamo la tracklist ufficiale di Music From Another Dimension.
L'ultimo album di inediti della storica band è del 2001, Just Push Play. La canzone che in quel periodo li condusse al successo fu I Don't Want to Miss a Thing, brano principale del film Armageddon.
Music From Another Dimension – Tracklist
1. What could have been love
2. Beautiful
3. Street Jesus
4. Legendary child
5. Oh yeah
6. We all fall down
7. Another last goodbye
8. Out go the lights
9. Love three times a day (Hello goodbye)
10. Closer
11. Shakey ground
12. Lover a lot
13. Freedom fighter
14. Up on the mountain.
Photo Credits | Getty Images